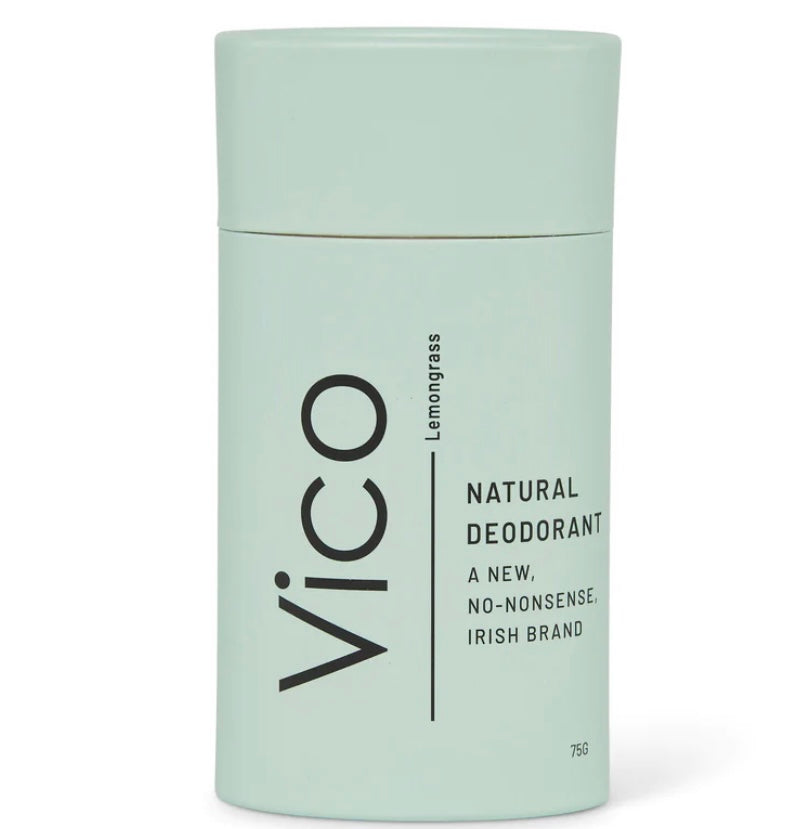 Vico Lemongrass Deodorant
Regular price €13.00 Sale
Vico Lemongrass Deodorant is a unisex natural deodorant that combats body odour. Our deodorant (75 grams) will keep you smelling good no matter what the occasion is! 
Handmade in small batches (high quality) 
Natural ingredients (no harmful or nasty chemicals) 
Up to 24 hour protection (rated 4.9 out of 5 stars) 
Eco friendly packaging (cardboard) 
A percentage of each sale goes towards planting native Irish and British trees 
Check out our reviews! 
Net weight: 75g per tube