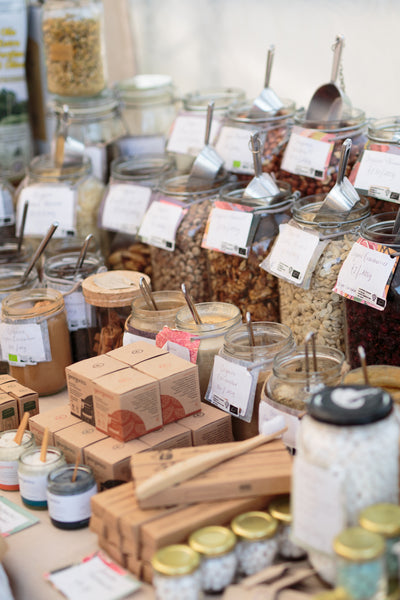 PIONEERING ZERO WASTE SHOPPING IN IRELAND
We are Ireland's original zero waste grocery delivery service. We have all your pantry staples, hard-to-find bath and beauty refills, and household cleaning refills - all plastic free.
We focus on stocking superior products from small Irish producers, organic where possible, making it easy for you to cut down on waste while supporting small independent Irish businesses.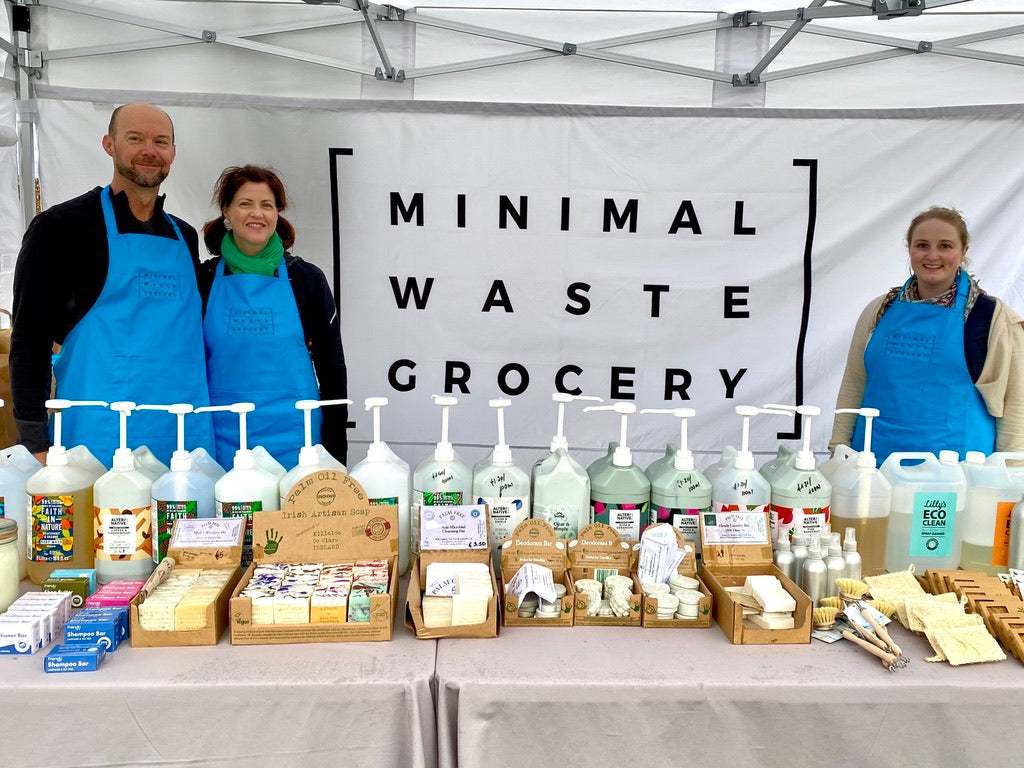 WHO ARE THE NEW LADS?
Hi there! We're Craig and Merschon. Yes, we're Americans, but we've lived in Ireland for over 10 years and were granted citizenship in 2018. Merschon has always been diligent about recycling and conservation and so she was delighted when she found Jennie in the Red Stables Market a couple of years ago. Even though he was all for conservation, Craig was sometimes put off by Merschon's often pedantic measures to not be wasteful and her love of collecting glass jars. But he started to come around when he realised the products we were buying from MWG were far superior to what we were getting in supermarkets, and we were producing much less plastic rubbish. In Autumn of 2019 Jennie's market help left for uni. Merschon offered to help out for a few weeks until Jennie could find a replacement. Little did we know...
Whether you have been with Jennie since the beginning or you are new to MWG and the idea of living with less plastic, we are excited to be on this journey with you!
"We don't need a handful of people doing zero waste perfectly. We need millions of people doing it imperfectly."
- Anne Marie Bonneau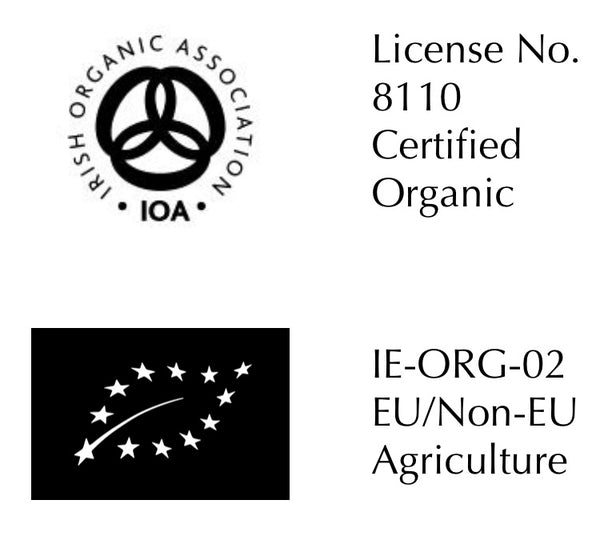 Minimal Waste Grocoery is pleased to have received our full organic certification through the
Irish Organic Association
Allergen Advisory
At Minimal Waste Grocery we care a lot about your family's health. That's why we make every effort to avoid allergen contamination when fulfilling your orders. However, we and our suppliers process nuts, seeds, and products that contain gluten so some risk of allergens remain. Although it makes us sad, if you or your loved ones have any severe or life-threatening food or ingredient allergies we kindly advise you not to shop with us as we cannot accept liability.