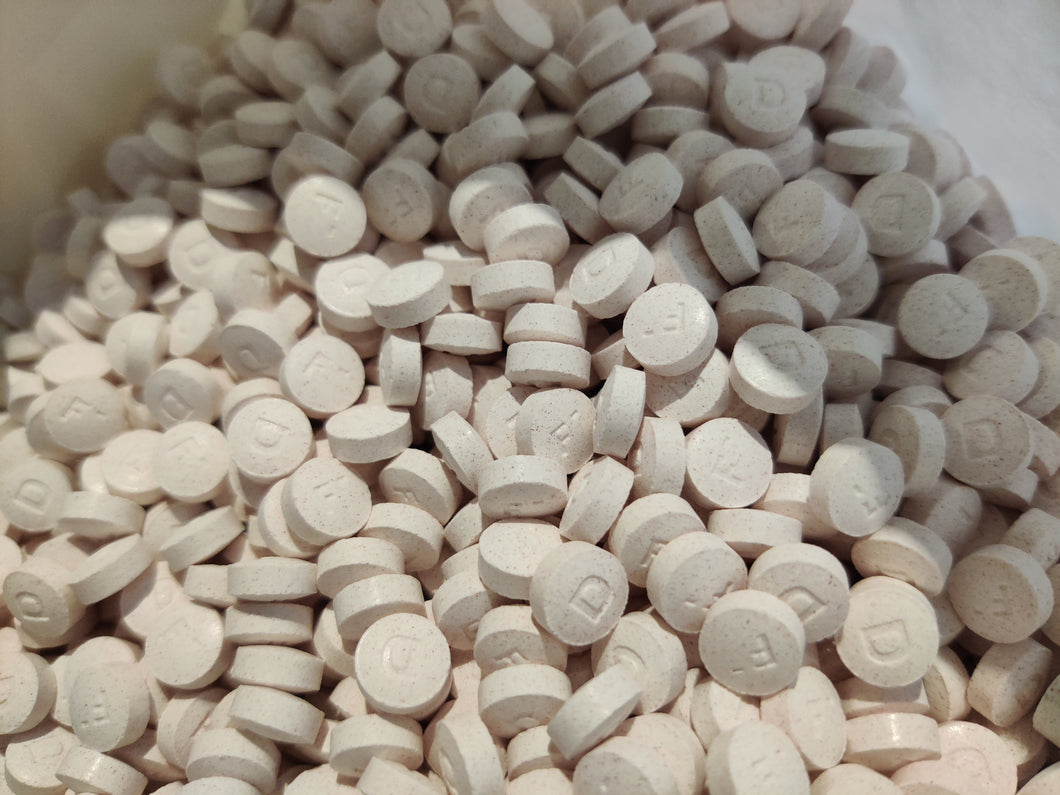 Strawberry Toothpaste Tabs for Kids - ONE MPONTH SUPPLY
This little dudes are especially formulated for children, with a mild and fruity strawberry flavour. Made with 100% natural ingredients, so no nasties lurk within!
The flouride content is 550ppm. This is a vegan product.
How to use:
Chew until a paste is formed. Wet your toothbrush and polish those pearly whites! Spit and rinse. 
Ingredients: 
Microcrystalline Cellulose
Sodium Bicarbonate
Silicia
Sodium Lauroyl Glutamate
Magnesium Stearate
Aroma 

*

Xanthan Gum
Stevioside
Citric Acid
Beta Vulgaris Root Extract
Maltodextri
*of natural origin