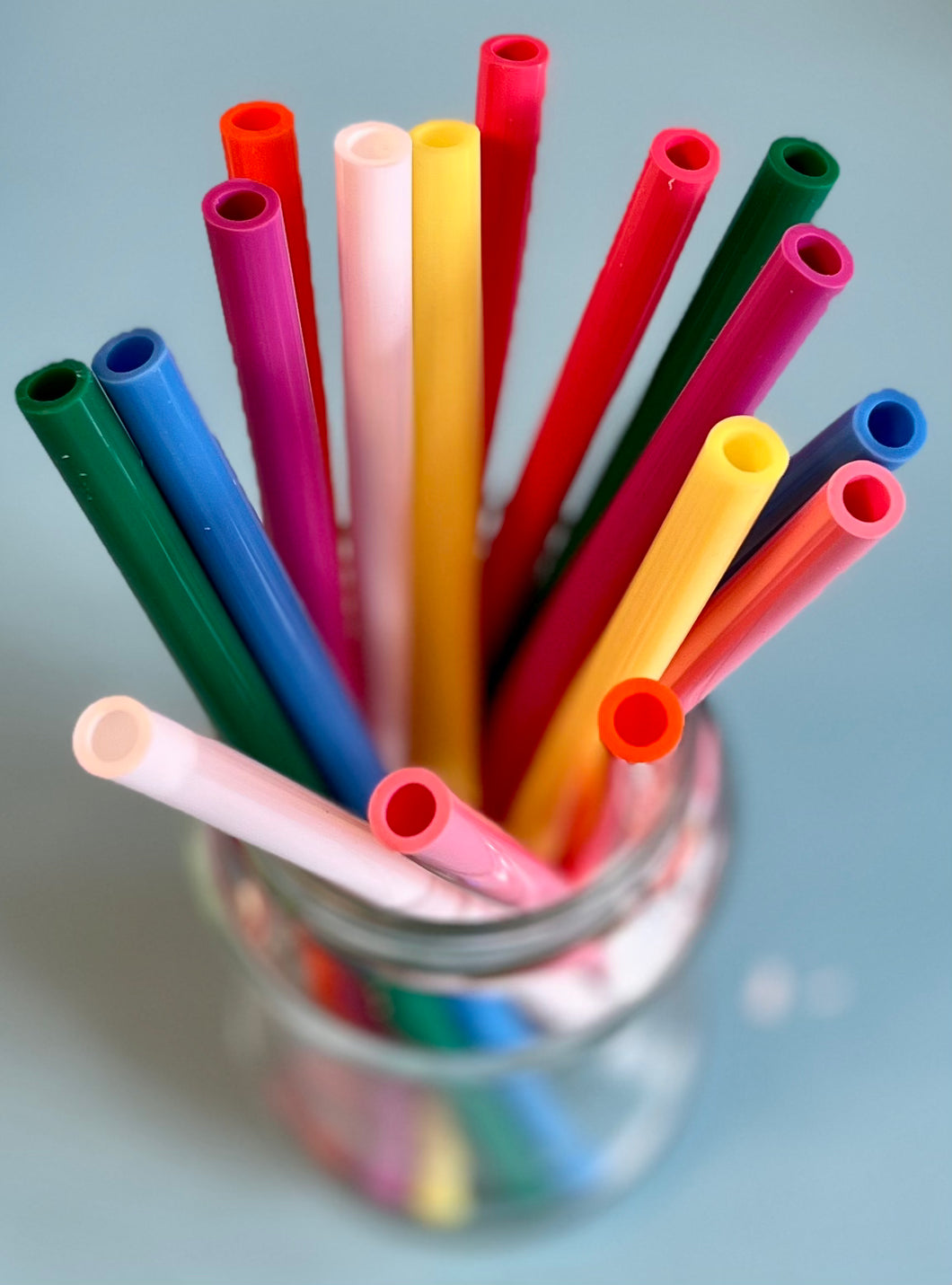 Silicone Drinking Straw
Eliminate Millions of Plastic Straws used every day with these Genuine Premium Food-Grade Reusable Silicone Straws! No Plastic Fillers! 
Do you want to reduce your plastic-pollution? These straws are not only designed to reduce single-use plastic but to also reduce micro-plastics from entering our oceans.
These 100% Pure Medical Grade Silicone Straws are tested non-toxic and are made in the UK!
Made in the UK by
The Silicone Straw Company. These straws are made from medical silicone. 
How can you tell they only use 100% pure premium grade silicone? Simply pinch, twist, or pull the silicone, if it turns white then it has fillers!
These straws are tested Food-Safe and are 100% Pure, take the pinch test and try! BPA Free and FDA Approved 
100% Recyclable 
At the end of it's life, return your silicone straw to us and we will make sure it goes to the appropriate place to be recycled.
What's great about Silicone Reusable Straws?
Never be without a straw. They are so easy to fold up and take out with you.
Soft on your teeth, no risks of a chipped tooth!  Easy to clean and dishwasher safe. Long-lasting and durable. Easy to manoeuvre, to get the perfect drinking position. Long enough for tall drinks and can be cut to a shorter size if you prefer. 
Key Features and Major Advantages  
1 Reusable Medical-Grade Silicone Straw - Never Throw a straw away again!
100% Pure Food-Safe FDA certified Silicone. No plastic-fillers! Non-Toxic!
100% VEGAN 
Dishwasher safe

BPA Free
Care Instructions
Wash before use. Straws are dishwasher safe. For best result, handwash and clean inside with a straw cleaning brush (available separately).