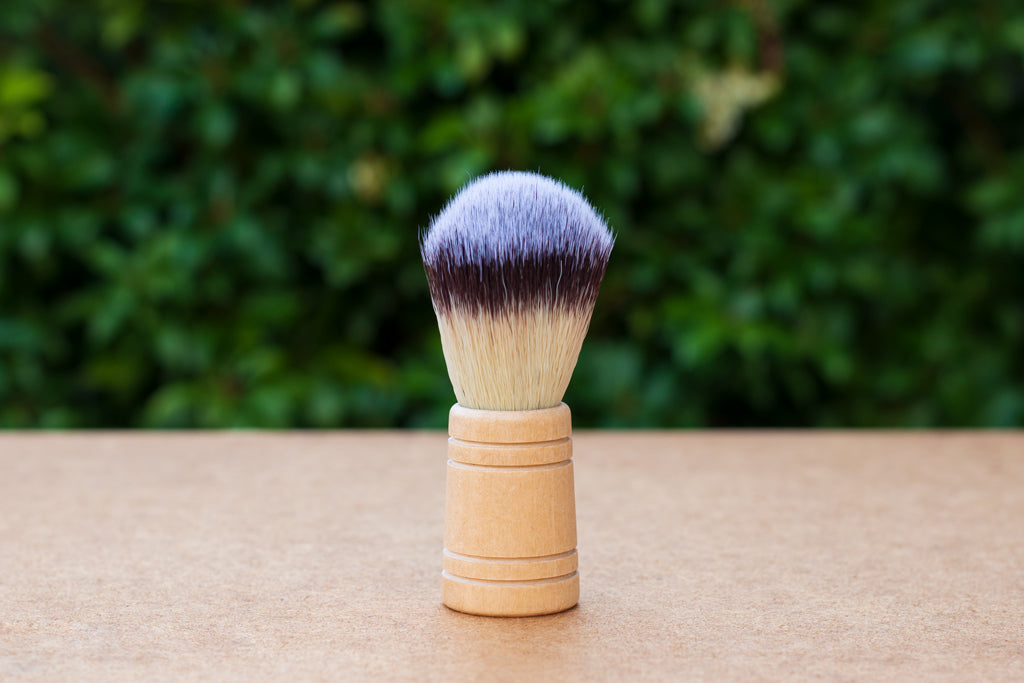 Shaving Brush (vegan)
Regular price €14.95 Sale
A premium quality Vegan Shaving Brush, the perfect addition to your shaving routine! Made from high-quality synthetic fibres, this shaving brush offers a cruelty-free alternative to traditional badger hair brushes without compromising quality or performance.
Crafted with a comfortable and ergonomic handle made of FSC-certified beech wood, the bristles are 100% synthetic dyed by hand with an environmentally friendly coating.
This Vegan Shaving Brush fits comfortably in your hand and allows for a superior grip, ensuring you get a close and precise shave every time. The synthetic fibres used in our brush are designed to mimic natural hair's softness and flexibility while being extremely durable and long-lasting.
The brush helps to lift and separate the hairs, allowing your razor to glide smoothly across your skin, reducing the risk of razor burn, nicks, and cuts.
Not only is this Vegan Shaving Brush perfect for achieving a close and comfortable shave, but it is also effortless to clean and maintain. After each use, rinse the brush thoroughly with warm water and let it air dry.