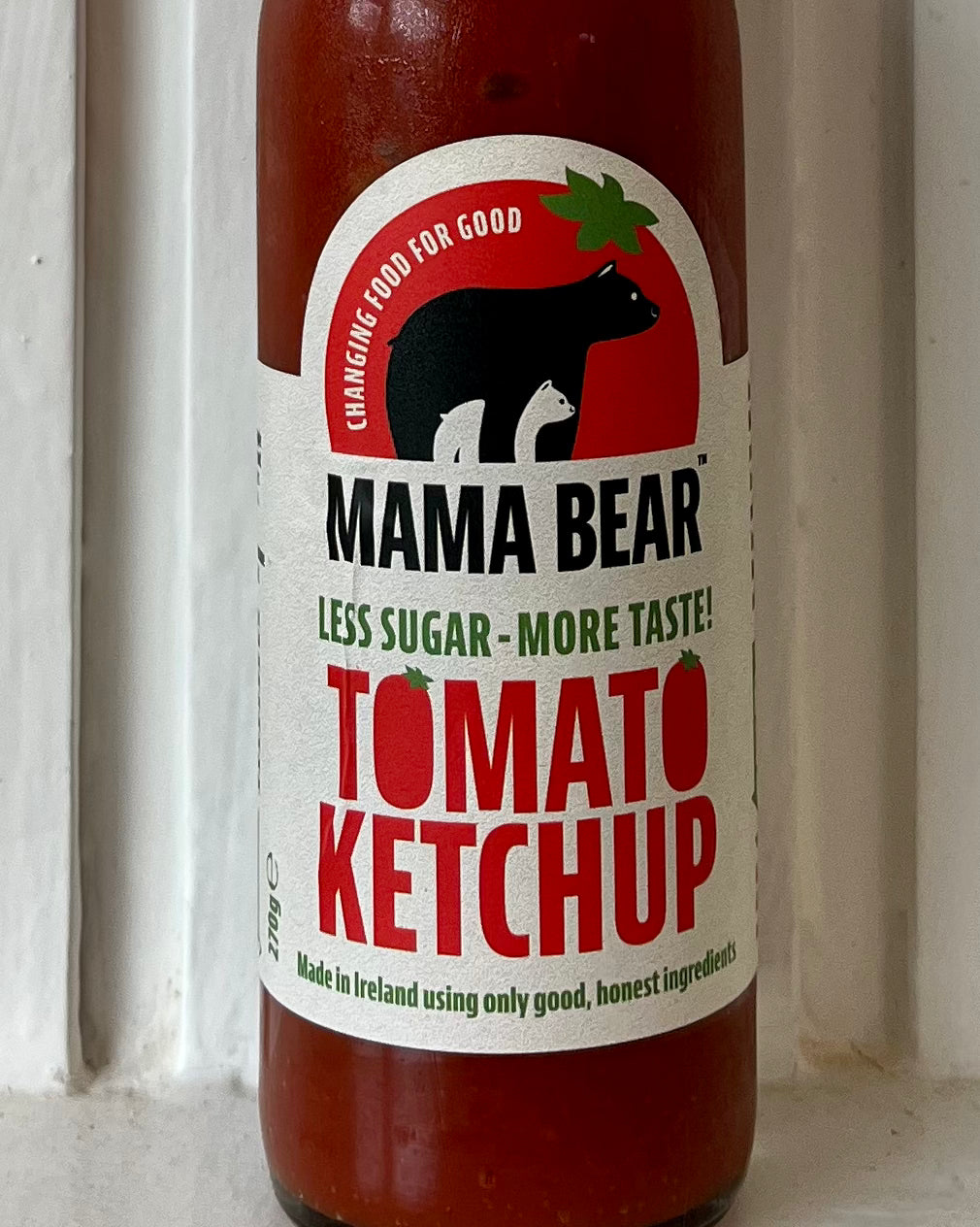 Original Tomato Ketchup by Mama Bear - 270g
MamaBear Foods began in Loretta Kennedy's kitchen in Cork in 2018 when she began making a healthier version of ketchup for her children. From day one she has been about using only the best natural ingredients, keeping the sugar content down, using recyclable packaging and adding in helpful ingredients like prebiotic fibre.
Up to 60% less sugar than standard ketchup.
Ingredients: Tomatoes (53%), water, apple cider vinegar, Demerara sugar, chicory root fibre, rice starch, salt, spices, sweetener: steviol.
Once opened, refrigerate and consume within 8 weeks.