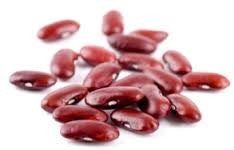 Organic Red Kidney Beans 100g
Oops, these are past their best by. So they are FREE, while supplies last. Kidney beans are not only great in salads, they are especially good in simmered dishes like chilli con carne, which allow them to soak up the flavours. 
To prepare: Soak overnight, drain and cover with cold water. Simmer for approx 1.5 hours.
Origin: China
Best before: 30/11/21
Batch: lt1007527