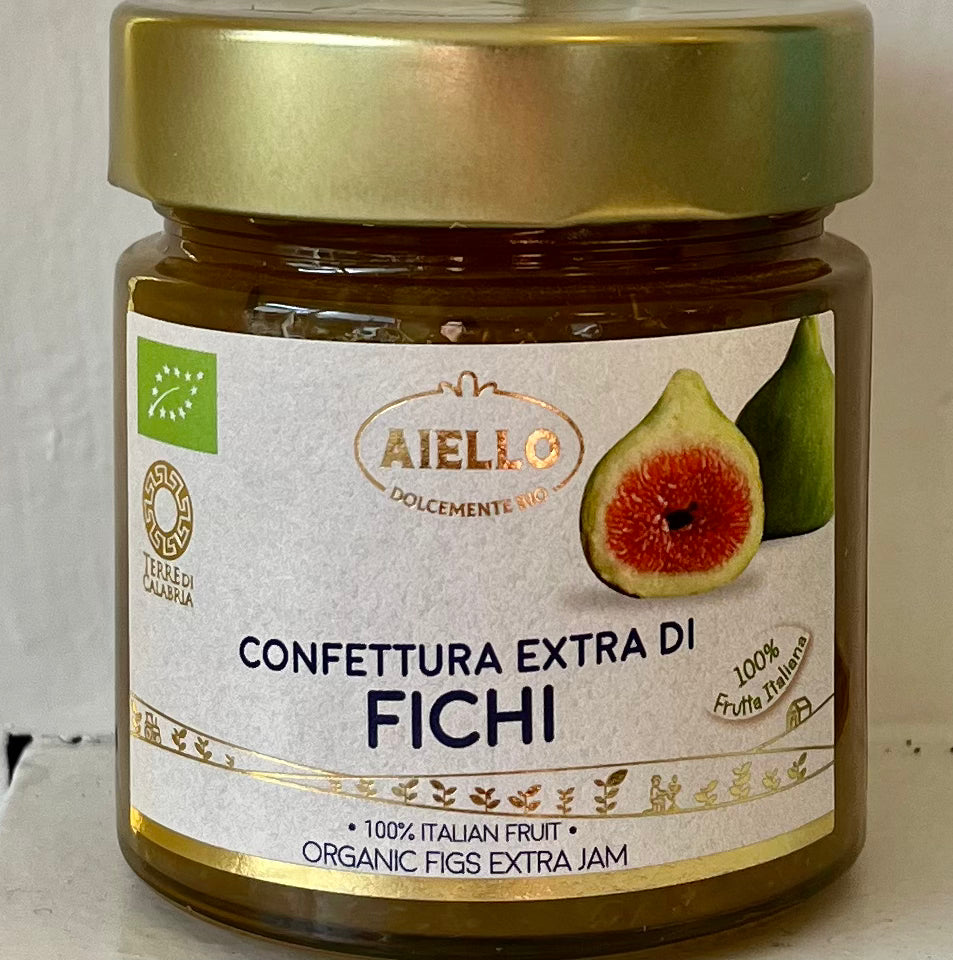 Organic Fig Preserves - 260g
Your toast and tongue will be changed forever!!! 
We first tasted just off a spoon and immediately fell in love.
Ingredients: Dark oranges, raw cane sugar, lemon juice, ginger, gelling agent: pectin, cinnamon.
70 grams fruit per 100 grams finished product.
Keep refrigerated after opening.
Product of Italy