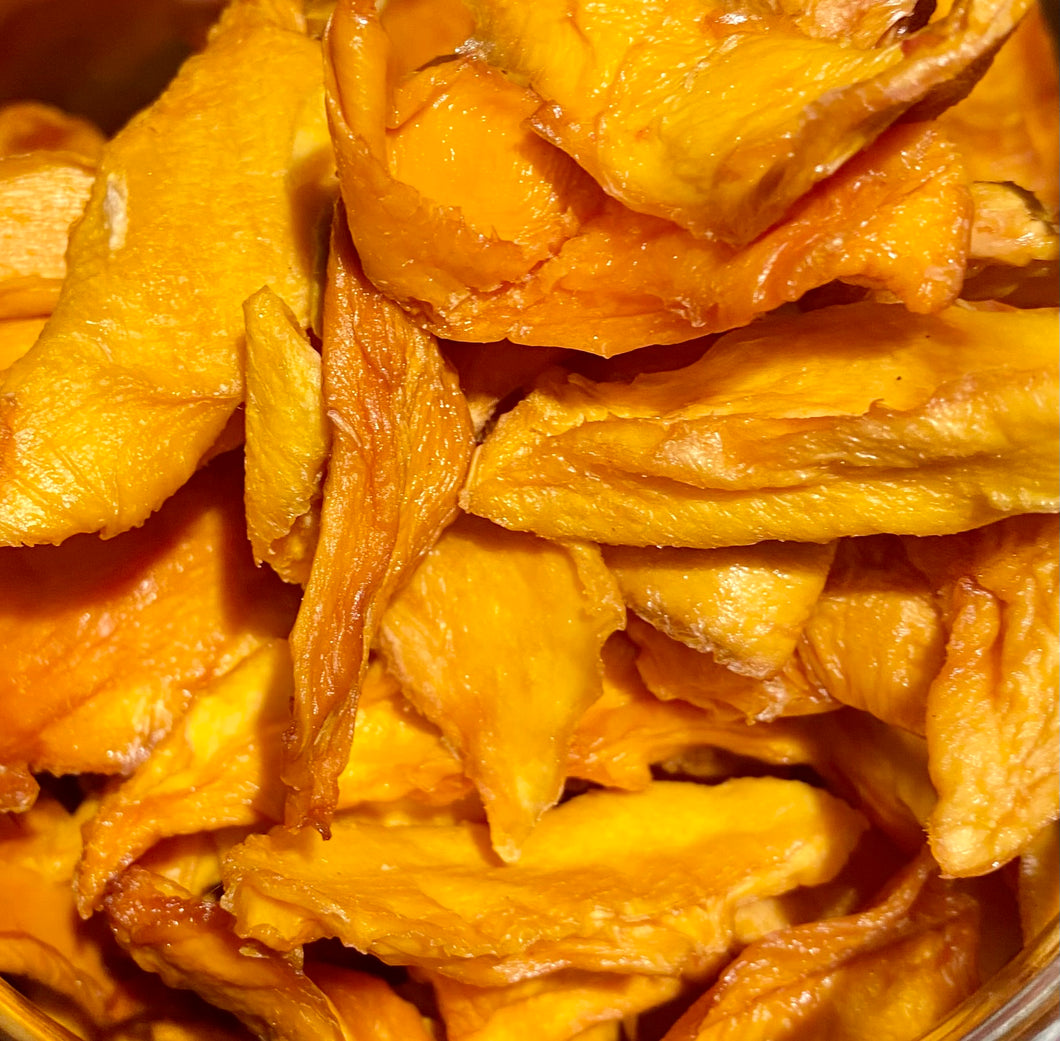 Organic Dried Mango Strips - 100g
Mangos have been cultivated in Southeast Asia and India since ancient times.  Now grown in warmer climates around the world, mangos (or mangoes) are a vibrant and beloved feature in many cultures.  So loved in India, that even though they produce nearly half of the world's mangos each year, they export only 1%...they eat the rest!
Mangos are a stone fruit with a thick, inedible skin, but hidden inside is a treasure trove of sweet tanginess, and rich nutrition!  Mangos are high in vitamins A and C, and are loaded with antioxidants. 
They are a great source of magnesium and potassium, which are connected to lower blood pressure and a regular pulse. Mangos are the source of a compound known as mangiferin, which some studies suggest may reduce inflammation of the heart.  Only a 5 x 5cm slice of mango packs enough goodness to count as one of your "5 a day" fruit portions, and 2 grams of fibre, helping stabilize your digestive system.
Our organic dried mango slices contain all this tangy goodness - and nothing else.  No dodgy additives, just mango.  Enjoy!
Origin: Burkina Faso
Best before: 21/10/22
Batch: 13214125