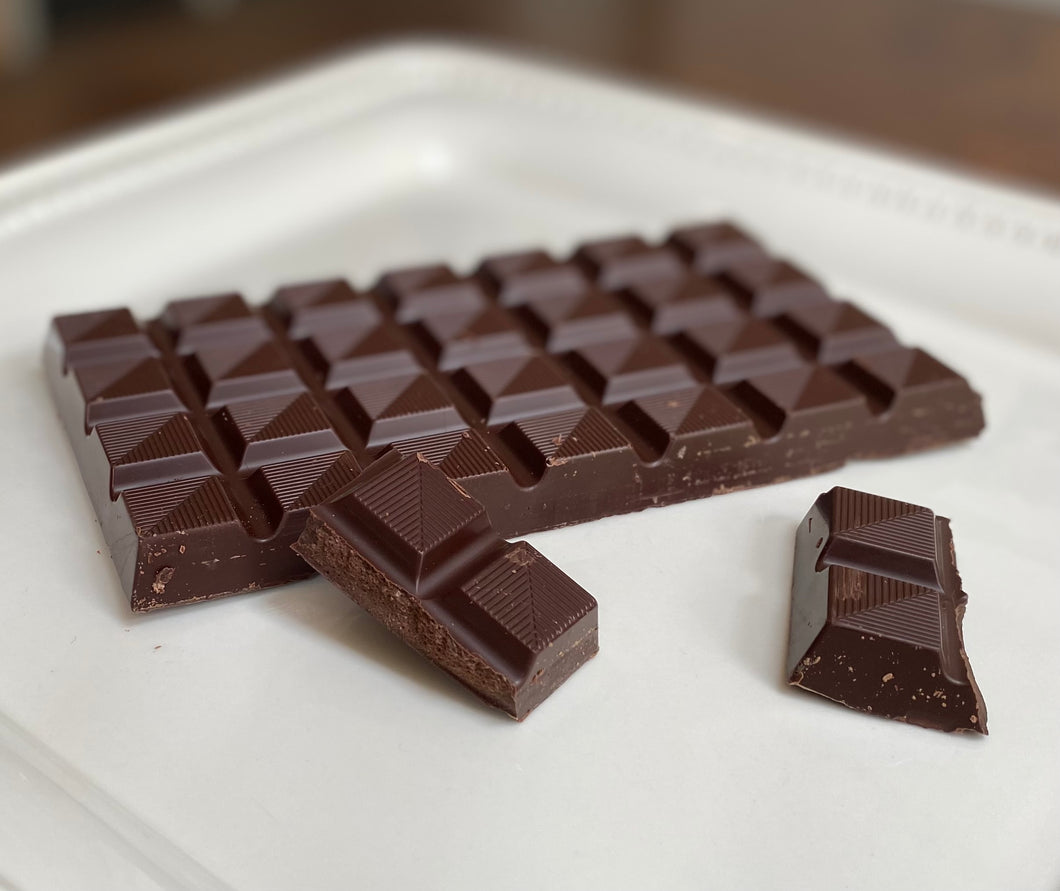 Organic 70% Dark Cooking Chocolate Bar - 200 g
Plastic-free chocolate bar?!?!  Sound too good to be true?  Behold, Vivani's luscious and organic 70% dark cooking chocolate!
Made from the finest organic ingredients, vegan,  and carefully tempered into a 200g bar which is optimal for cooking, baking, and home confectionery.  Or, if on the off chance you might enjoy a little nibble as a snack, the 32 squares make it easy to…ahem…control the portion size (just 37 calories per square!) 
The outer wrapper is made from recyclable paper.  And the freshness is preserved by a clever inner wrapping that is sustainable, plant based and is completely home compostable!   Vivani says that with your purchase you support their commitment against child labor in cocoa cultivation as well as their manifold commitment to certified raw materials obtained from sustainable cultivation.
We are taste-testing the first bar as we write this, and fear not, it passes the test with flying colors!  Enjoy!
Ingredients: organic cocoa mass, organic raw cane sugar, organic cocoa butter. Cocoa solids 70% minimum. May contain components of tree nuts, milk and gluten.
Origin: Germany
Best by: 01/24
Lot: L22034