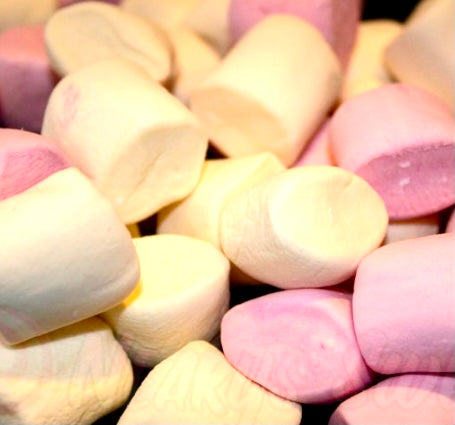 Vegan Marshmallows - 100g
We just tried these little fellas.  Umm...best marshmallows we've ever had!  
In a world where many of our favorite treats are made with animal products, it's nice to know that there is a vegan version of one of the most delicious and nostalgic treats around.
Nothing says 'home' like a serving of vanilla marshmallows.
Our Vanilla Marshmallows are made with the finest ingredients and extra care to ensure they're free from palm oil, animal products (no animal ingredients in any of our products), artificial colours and preservatives. They're also fat-free, so you can enjoy them guilt-free.
Ingredients:
Glucose-fructose syrup, sugar, water, tapioca starch, corn starch, gelling agent: carrageenan, rice protein, flavourings.
Origin: UK
Batch no: 12/019
Best by: 30/7/23