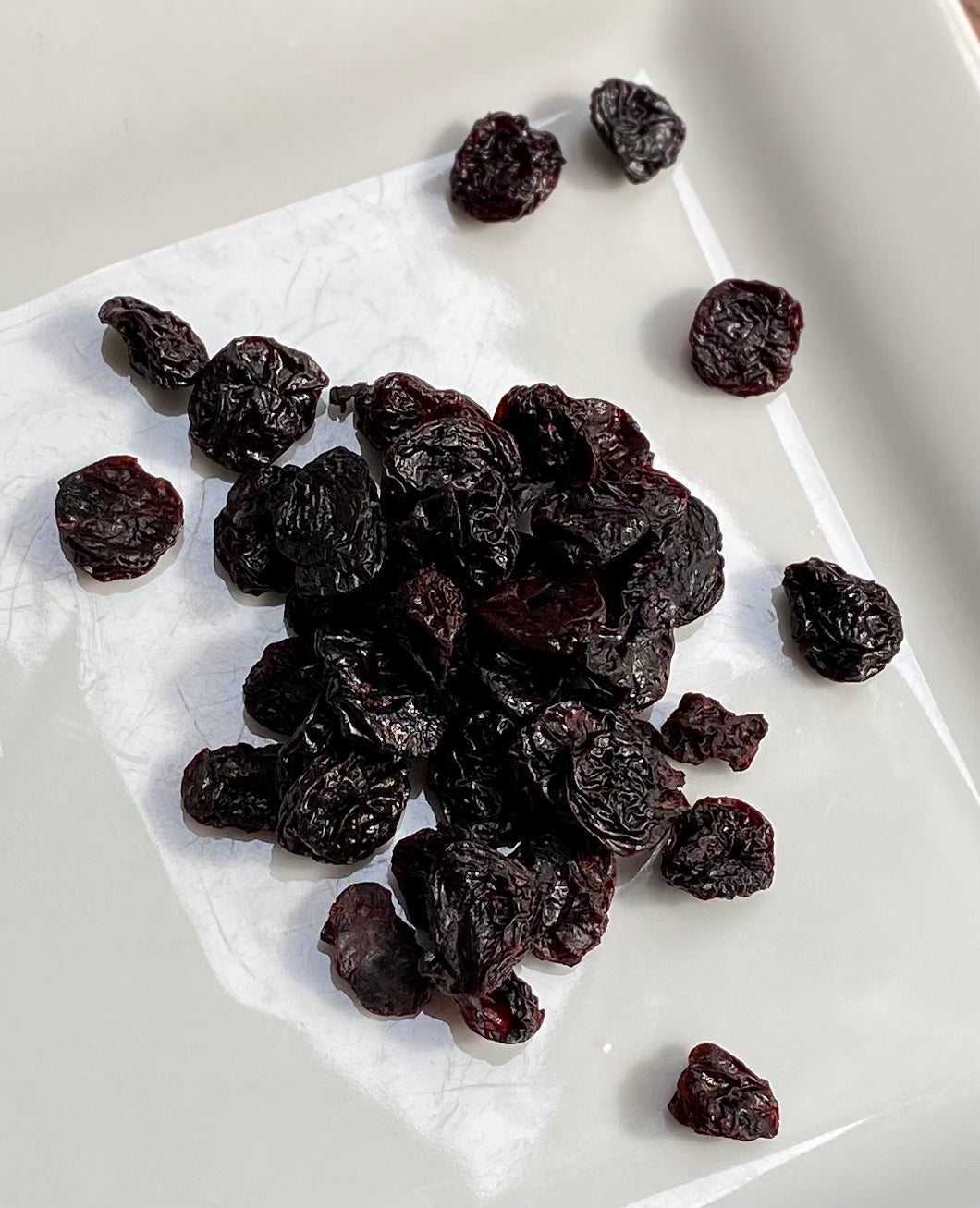 Organic Dried Sour Cherries - 100g
My all time favourite fruit is cherries.
Fresh
Dried
Frozen
Out of my hand
In cookies
In cakes
In ice cream
In pie
In salads
Even on top of a red lentil curry soup!
But I thought sour cherries wouldn't suit my sweet tooth.
I was wrong!
You have asked for dried cherries and I have desperately searched for a supplier of sweet dried cherries.
I even found one, but they won't return my emails.
So, we decided to try to sour cherries instead.
I am pleasantly surprised how much I like them! I've already eaten all the ones Craig used to take the above pic this morning.
Not only are the delicious, but they are so good for you!
Here's just a few of the benefits:
🍒High in antioxidants
🍒Good source of vit A
🍒Cancer prevention
🍒Reduce inflammation
🍒Enhance heart health
🍒Promote better sleep
How do you like your cherries?

Origin: Uzbekistan
Sell by: 31/12/23
Ingredients: Organic blueberries 99.5%, organic sunflower oil 0.5%
Batch: ochr4348