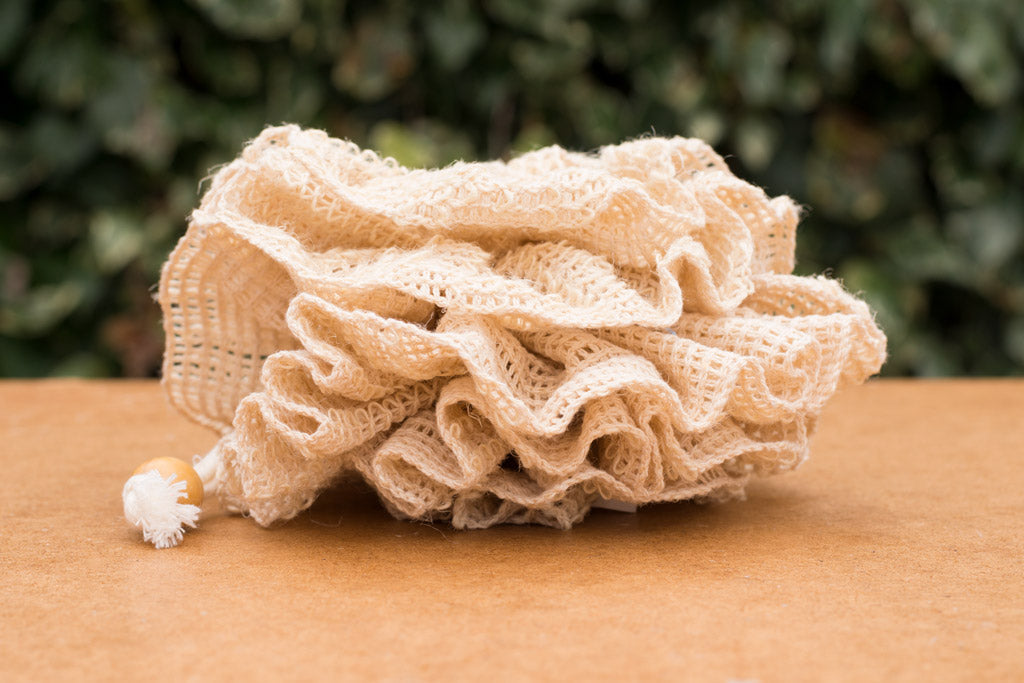 Natural Sisal Shower Puff
If you like waking up your skin in the morning with a good scrub, you'll love this puff!
This scrubber is made from a natural, renewable material called sisal.
It's firm, naturally resistant to bacteria, and perfect for removing dead skin cells and getting the blood flowing.
The shower flower is created by cleverly sewing strips of perforated sisal material into a ball-like shape.
As such, it feels a little like washing with a super-charged flannel and is, therefore, quite a different experience than washing with mainstream puffs.
Approximate measurement is 18 cm in diameter.