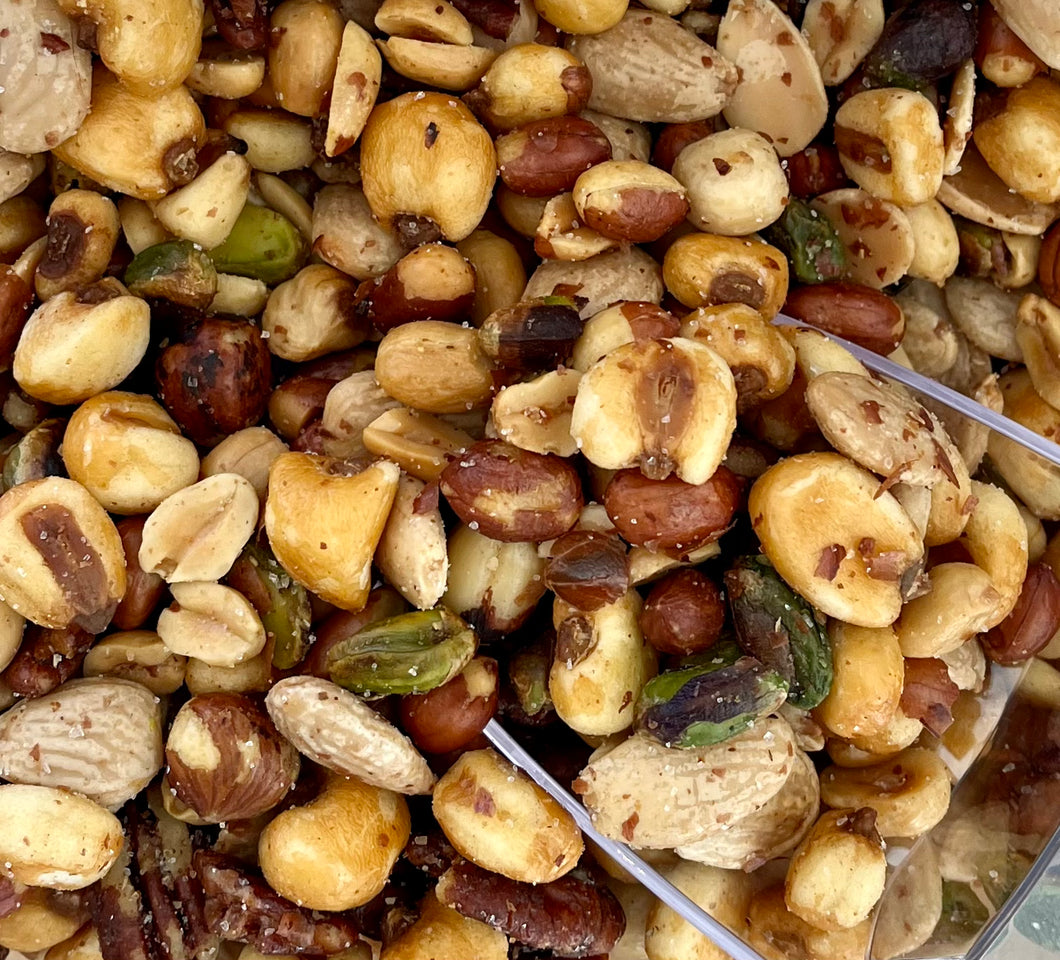 Gourmet Mixed Nuts - salted, with giant fried corn - 100g
From the family that brought you our beloved Valencia almonds, Gourmet Mixed Nuts (with giant fried corn). Oh me, oh my...yet again, we cannot accept responsibility for any habits formed! 
And as always, we have thoroughly taste tested.
And did we mention the caramelised pecans?!?!
Ingredients: almonds (Spain), hazelnuts (Turkey), pistachios (Iran), peanuts (China), pecans (USA), giant fried corn (Peru), rice flour, sugar, sea salt, sunflower oil.
Produced in Spain
Best before: 11/2023
Lot: 221118