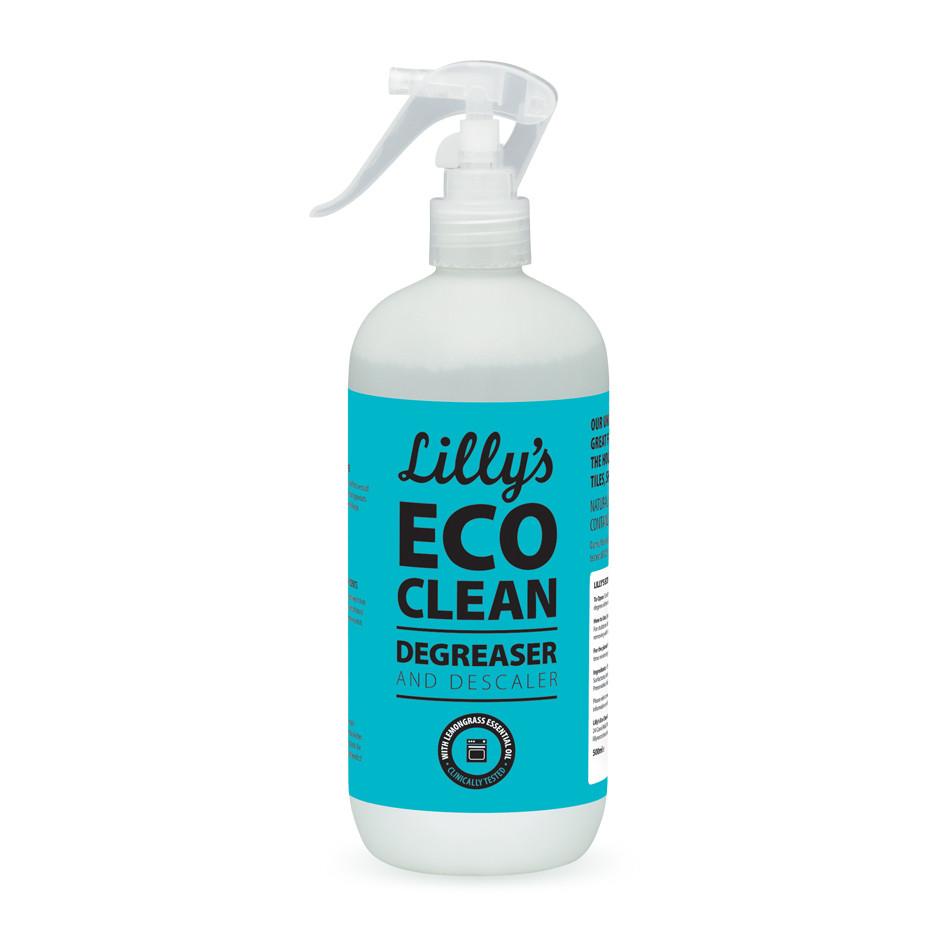 Degreaser & Descaler - Lilly's Eco Clean - 100ml REFILL
The gentle, but tough cleaner is designed to work effectively on the greasier jobs around the house. Use it for cleaning your oven, cooker or microwave etc. Spray generously over the dirty area and leave for a while to take effect. Then scrub, brush and remove the dirt. For other surfaces just spray and wipe. Lilly's Degreaser and Descaler is scientifically proven 99.9% antibacterial.
How to use
On hard surfaces such as cookers, microwave ovens, ovens, sinks, countertops, tiles and so on, just spray and wipe away. For tough stains: leave the degreaser to take effect for a few minutes – and then wipe away. For a glistening result you can buff up with a dry cloth. Enjoy the earthy scent of Lemongrass Essential Oil, a natural antibacterial extract.
Ingredients
>30%water, <5% anionic surfactants*, <5% non-ionic surfactants*,<5% amphoteric surfactants*, vinegar, table salt, citric acid, lemongrass essential oil, preservative, plant extracts ...and a lot of common sense.
*derived from coconut, wheat & sugar compounds.
Please note this is a refill product and does not come in the container pictured. Picture is for illustrative purposes only. This product is available for collection or personal delivery only. It is not available for courier delivery.