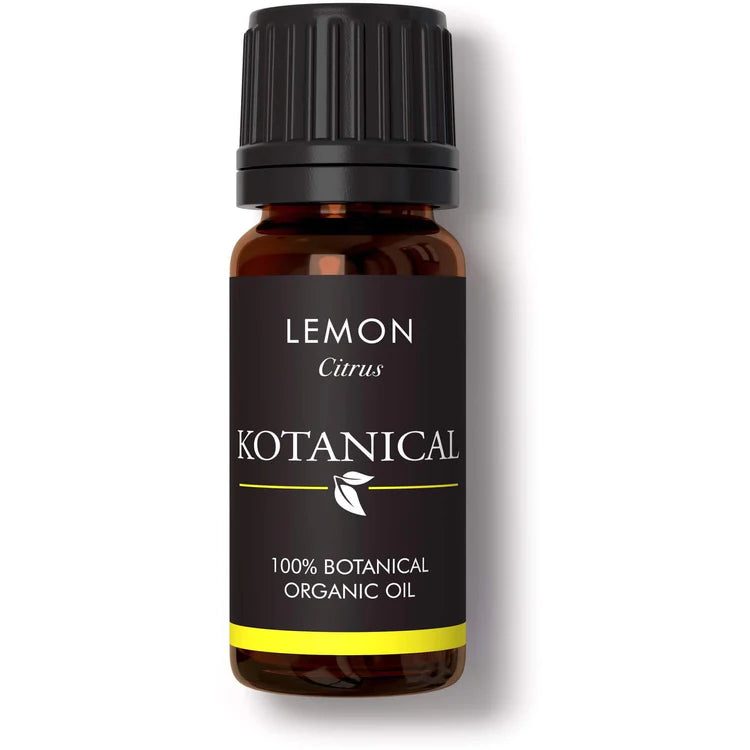 Lemon Essential Oil by Kotanical -10ml
Regular price €12.00 Sale
Lemon Essential Oil
Lemon is energizing and brightening. As well as reducing anxiety and depression, this essential oil can actively support you in lifting your mood. With a characteristic zingy aroma, lemons are reminiscent of late spring and summer time, sunshine, warmth, and vibrant nature.
The Kotanical lemon essential oil embodies warmth and vitality, sourced from lemons in Italy, the essential oil is extracted by cold-pressing zesty lemon rinds for a brightly aromatic result.
Lemons are known to help with cold and flu symptoms, and they can also support pain-management and healing wounds. Citrus oils are also beneficial in skincare, and leave a fresh lasting scent to uplift and energize you.
The fresh aroma is also synonymous with cleanliness, as lemon has become a popular scent for cleaning products. For a natural solution, add lemon essential oil to your homemade cleaning product – or include lemon essential oil in your home aroma for a constant feeling of freshness.
NOTE DESCRIPTION
Citrus
Fresh
Astringent
Sweet
HOW TO USE
Diffuse: add 10-15 drops of essential oil – on its own or as part of a blend with other oils – to 100ml water in a Kotanical stone oil diffuser.
Inhale: add 4-12 drops of essential oil to steaming water – in a bowl or as part of a facial steamer – and inhale deeply for up to 10 minutes.
Massage: add up to 2 drops of essential oil to 4tsp of carrier oil such as coconut, almond, jojoba, grapeseed or olive oil.
PRODUCT QUALITY
All Kotanical essential oils contain 100% organic essential oil – free from sulfates, parabens, phthalates, synthetic fragrance, formaldehydes, and mineral oil, with a shelf life of 1-2 years.
The organic essential oils are vegan-friendly and certified cruelty free by the leaping bunny program.
The glass bottles are recyclable or return them to us and we will get them back to Kotanical to be sanitised and reused.

Country of Origin - Italy | Extraction - Cold expression
Part of Plant - Peel