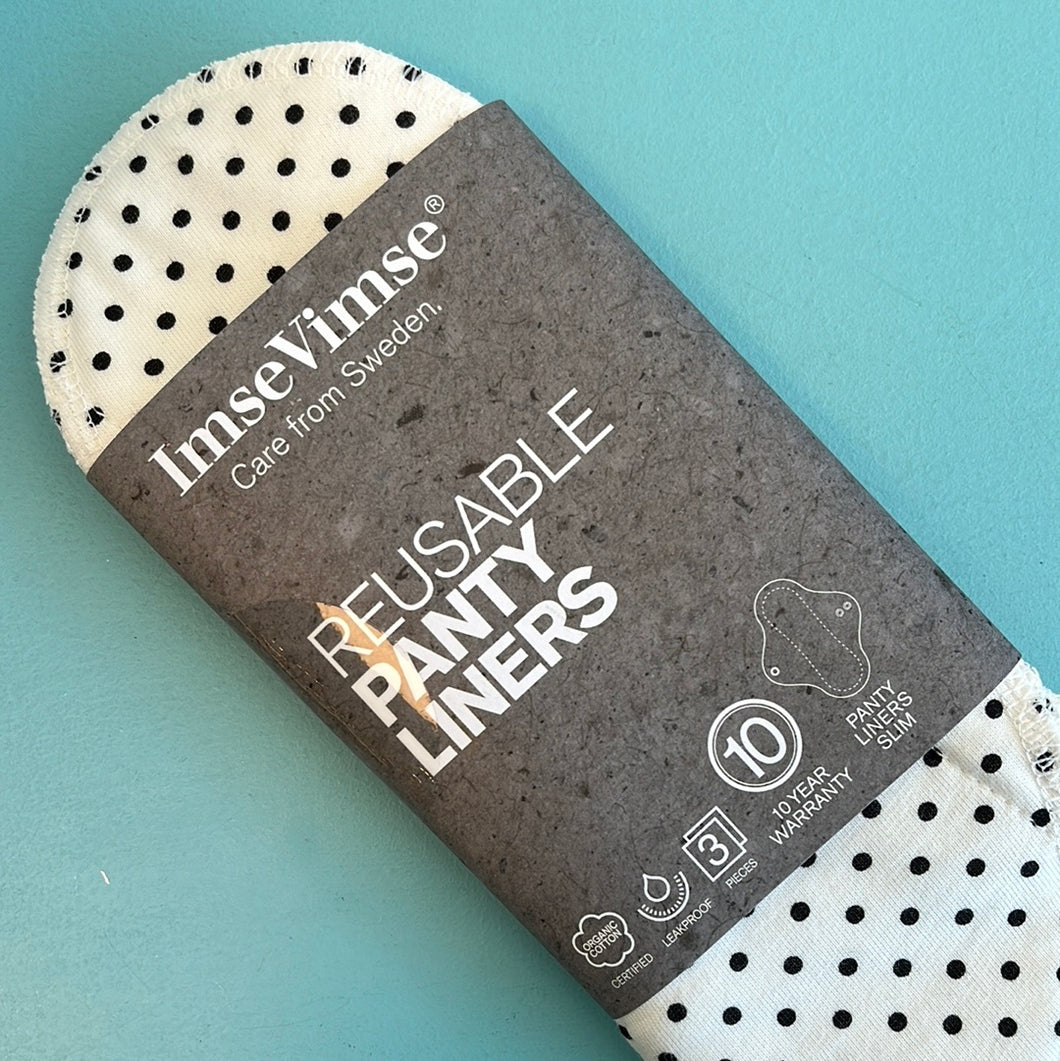 Reusable Panty Liners by Imse Vimse, 3 pack, black dots
Regular price €19.00 Sale
These three slim fit reusable cloth panty liners by Imse are regular sized and made with extra soft organic cotton jersey and one layer of breathable waterproof PUL to prevent leaks. These pads are just as absorbent as Imse's standard regular period pads but are made from thinner organic cotton jersey that is soft and smooth and moves with you, making them perfect for active people on the go. Wings with poppers secure the pads in place around your knickers.
Each pad measures 19cm x 7cm and is made with four layers of absorbent organic cotton jersey. These pads are suitable for everyday, as a back up with tampons or a menstrual cup.
Imse Vimse cloth panty liners are a great way to have a natural, zero-waste period. Free from harmful fragrances and gels, organic cotton period pads allow your body to breathe and feel fresh during your period which means you're much less likely to get thrush infections. 
Washing instructions: We recommend you have enough pads to last your whole period. Place the used pads in a small bucket, when you've finished your period rinse them all together in cold salt water to help remove the blood stains.  Pop them in the washing machine and wash at 40-60'C and air dry, ready for when your next period comes around.
Ethically made in Latvia from Oeko-Tex certified organic cotton.