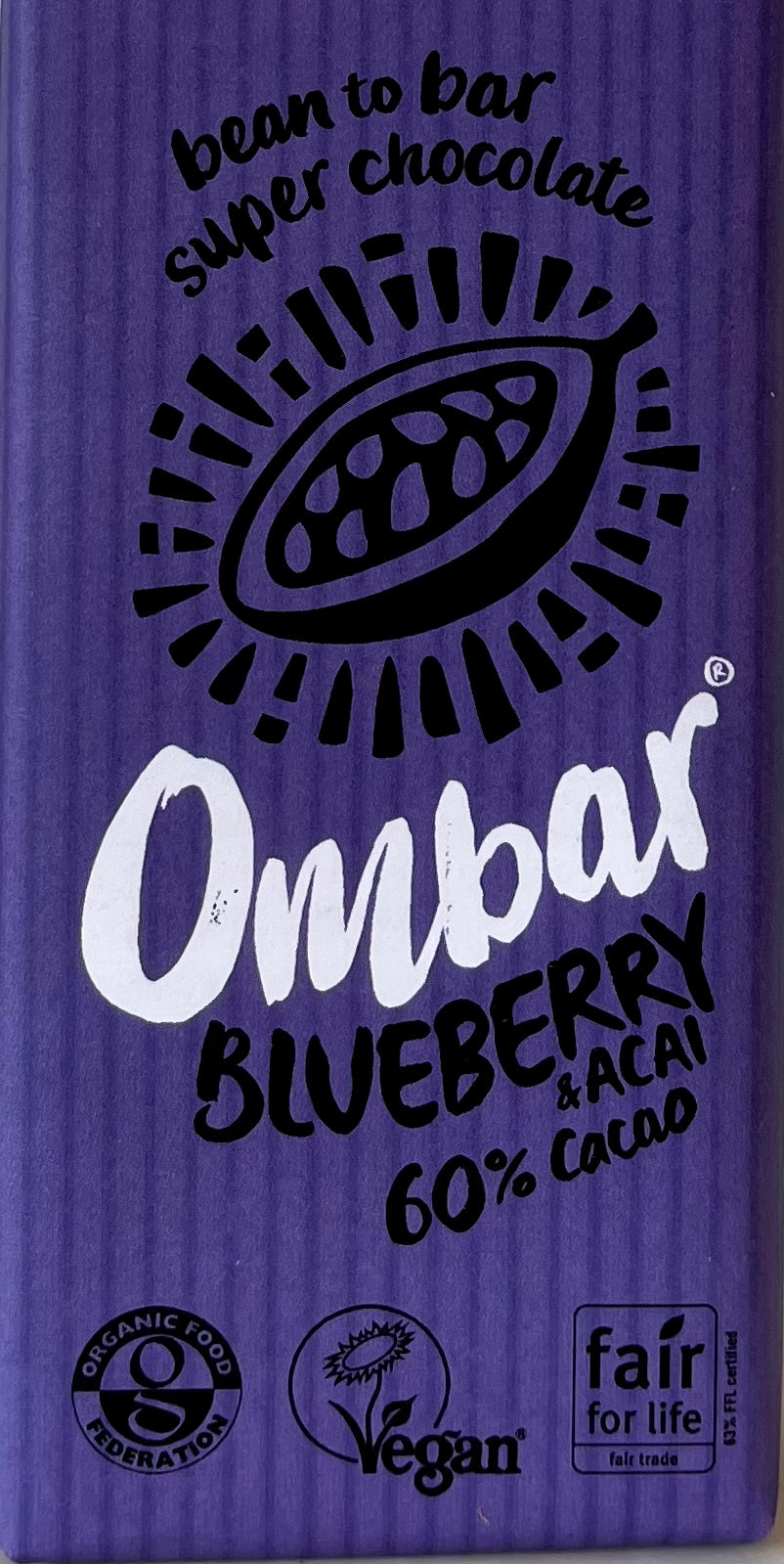 Blueberry & Acai Chocolate Bar - 35g
Delicate, floral flavoured dark chocolate, combined with zingy blueberry and acai berry for a unique, fresh bar. With a cacao content of 60% and made using cacao we sourced directly from Ecuador, the result is a deliciously distinctive, fruity taste experience.
Ombar keep their cacao unroasted to preserve the heat-sensitive polyphenols (healthy plant compounds), ensuring their chocolate stays nutrient-rich and full of flavour, as nature intended.

*Organic
*Vegan
*Fair Trade
*Dairy Free
*Gluten Free
*No Refined Sugar
Ingredients: Unroasted Cacao*♦, Coconut Sugar*, Cocoa Butter*♦, Blackcurrant Powder*, Blueberry Powder* (2.3%), Raspberry Powder*, Acai Powder* (1%).
*Certified organic. ♦Fair trade certified according to the Fair for Life standard (63%).
Cocoa solids 60% minimum. Allergy info: may contain nuts.