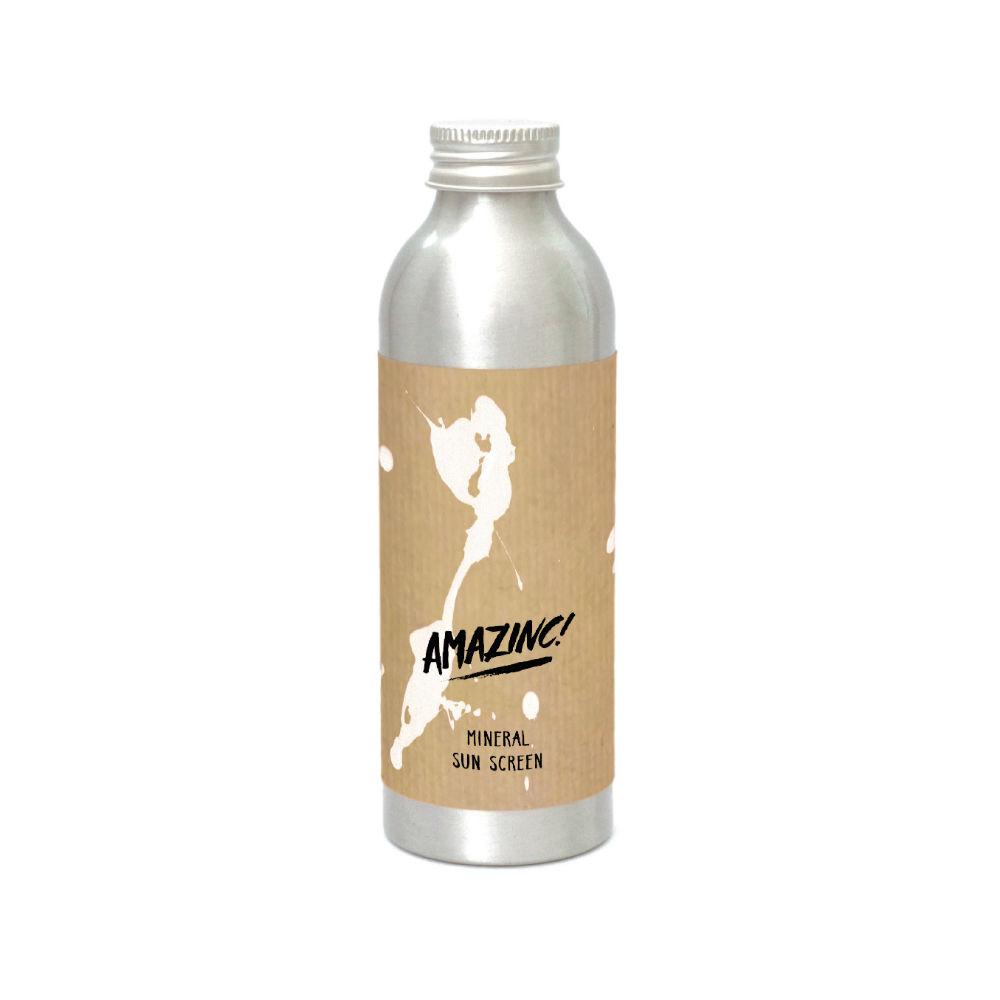 Amazinc Mineral Sunscreen SPF 50+ 150ml
Regular price €28.50 Sale
Here it is, the holy Grail! SPF50 plastic free sunscreen, brought to you by the lovely people at Amazinc! 
This magical stuff is reef safe, water resistant, protects against UVA and UVB, has a five star UVA rating and is suitable for use on the teeny tiniest of ickle babies.
AND it's vegan. What more could you ask for in a sunscreen?
From Amazinc:
150 ml of Mineral Sunscreen. Cream in texture makes our Mineral Sunscreen easy to apply all over your body. Tan on the beach? Hike in the hills? Slashy day under mountain sun? Any of these situations and many more can be handled with SPF 50 Amazinc! Mineral sun screen. Suitable for vegans. 
We have successfully implemented new technology in a field of mineral UV protection "Viewless ZinCare"
Safe UV filters and provide cosmetic with protection against photo-aging and other benefits of zinc oxide, such as anti-inflammatory and skin healing properties. It goes without saying that it is NON NANO and UNCOATED.
Zinc oxide products are specifically tailored to deliver distinct UVA/UVB protection and transparency levels:
Natural
Photostable
Non-Penetrating
AMAZINC! Mineral Sunscreen provides high protection for your skin. Using only mineral filters and natural ingredients we have developed functional and nature friendly form of Sun protection. Packed in 100% recyclable aluminium bottle ensures close to no weight and no spill in your luggage while traveling. 
Ingredients
Almond Oil, Jojoba Oil, Olive Oil, Olive Squalene, Mineral Shield LIGHT (Zinc oxide – NON NANO, Magnesium oxide), Triticum Vulgare Germ Oil, Hydrogenated Almond Oil, Rosmarinus Officialis Leaf Oil, Tocopherol
Key properties
Blocking UVA / UVB
Also suitable for children (0+)
NON-NANO (Reef Safe)
Contains probiotically active substances
Shake before use.