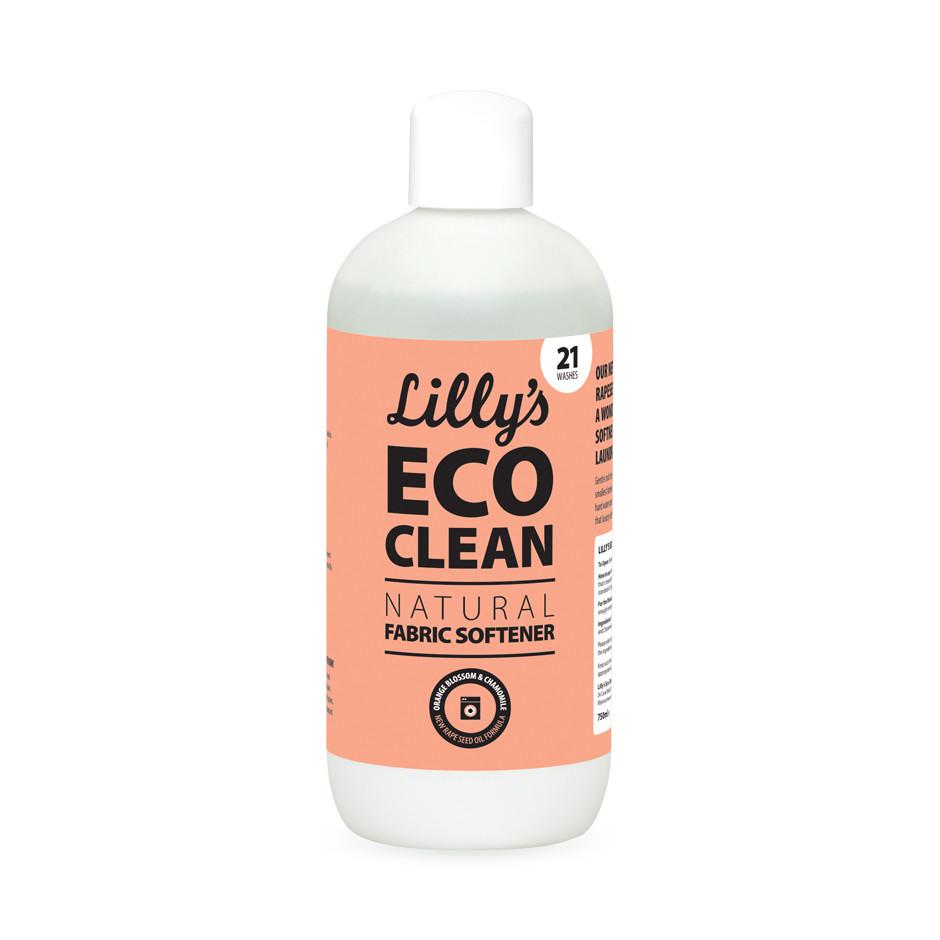 5 Litre Refill of Orange Blossom & Chamomile Fabric Softener - Lilly's Eco Clean
Regular price €23.75 Sale
Order 5 litres and save 5%!
*Please note that we can provide this 5 Litre refill in your own containers, or in 5 litre plastic jugs that have been previously used for body care liquids
Lilly's Natural Fabric Softener is made of rapeseed oil & includes Organic Aloe Vera Leaf Juice for sweet gentleness. NO colourings, NO synthetic perfumes or fragrances, NO enzymes, NO optical brighteners, NO bleach. Gives your clothing pure softness and makes ironing easier.

How to use
35ml (2 Capfuls) - Normal Wash
15 ml - Hand Wash
60ml - for Extra Softness
Do not use undiluted directly on your laundry.
Ingredients
> 30% Water, 5-15% Anionic Surfactants Derived from Rapeseed Oil, Organic Aloe Vera Juice, Natural Essential Oils of Orange Blossom and Chamomile (Limonine, Linalool, Citral, Geraniol) Preservative (Sodium Benzoate) (0.01%))
Please note that this is a refill product and does not come in the packaging shown.
Please note this product is only available for personal delivery or collection. It cannot be delivered by courier.