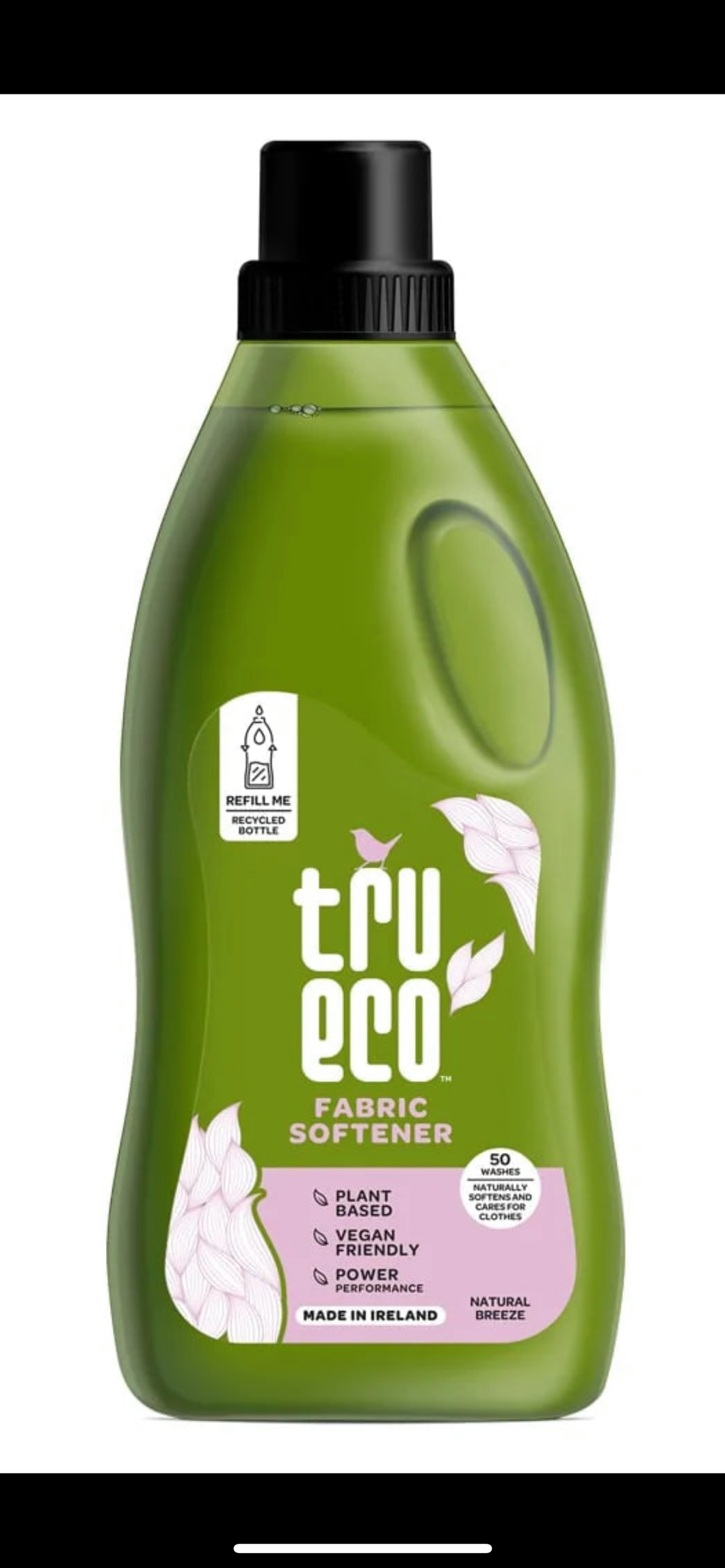 1.5L Fabric Softener "Natural Breeze" - Tru Eco by VivaGreen
Tru Eco Fabric Softener, Natural Breeze
is a natural, biodegradable, eco-friendly fabric softener. The plant-based ingredients work together to deliver a powerful performance that naturally softens and cares for clothes. Each bottle is made from 100% recycled plastic as well as being refillable creating a circular economy product.  Made right here in Dublin by the good folks at VivaGreen!
Plant-Based
Vegan Friendly
Cruelty-Free
Septic Tank Safe
Circular Economy Product
Guaranteed Irish
Please note that this is a refill product and does not come in the container shown. This product is available for collection or personal delivery only, it cannot be delivered by courier.