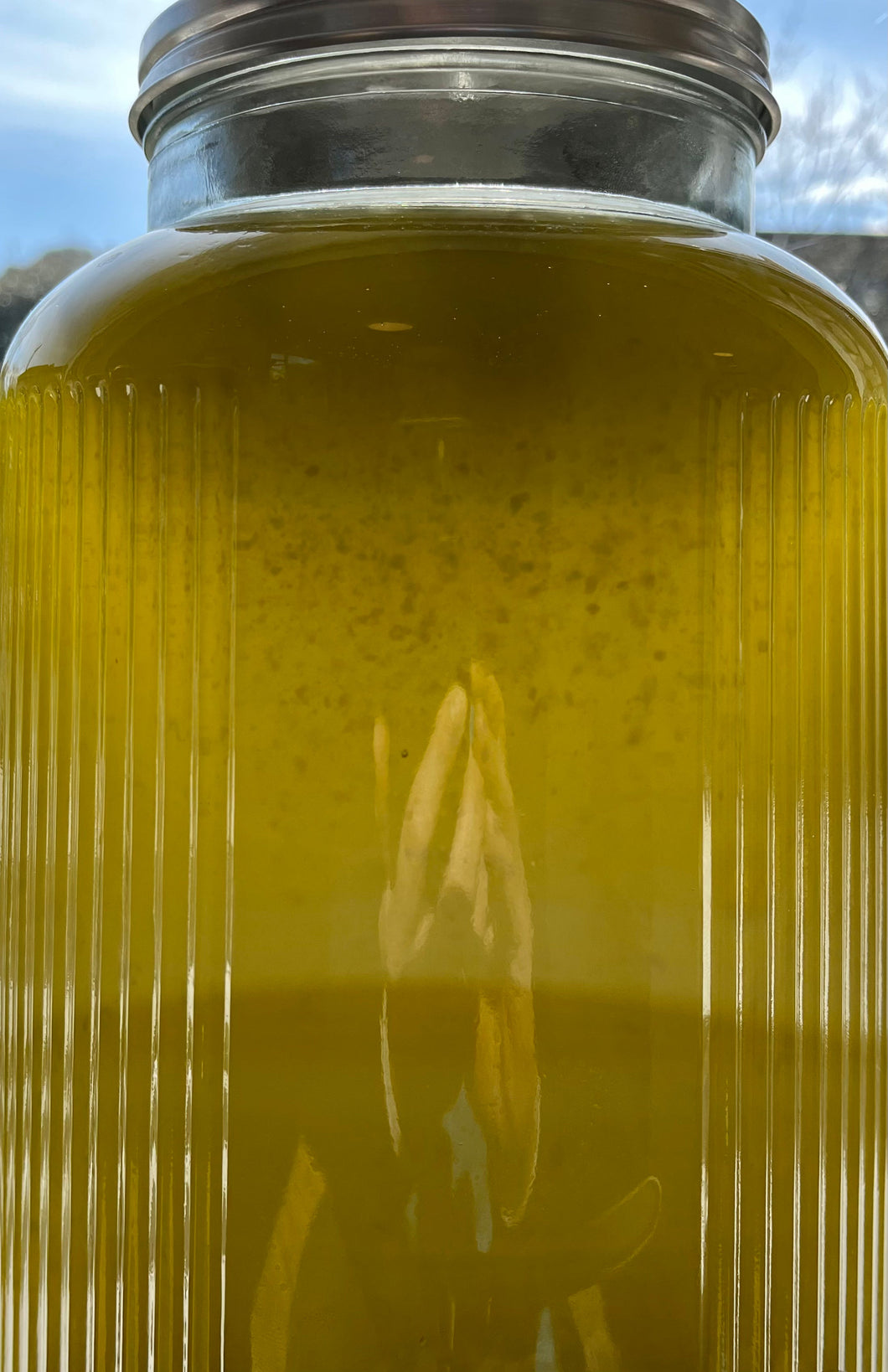 5L Italian Extra Virgin Olive Oil, Organic - 250ml refill
Regular price €82.00 Sale
If you love olive oil as much as we do there's probably no need to explain why we are adding yet another oil to our range of refillables.  Each oil is unique and can offer its lovely nuances to our delighted palates.  The careful people at Olio Provenzani don't buy olives, they grow them.  This means that they know exactly when to harvest their olives and exactly how they have been treated to get them to harvest.  Organic, pure, balanced.  
This extra virgin olive oil has a stronger olive flavour than our tried and true Greek oil, but it's not as bold and peppery as the fragrant Nunez de Prado oil that we love as a finishing oil.  Its higher smoke point makes for a reliable cooking oil, but its lovely, round flavour adds a smooth richness to salads, sauces and dips.  It's almost a little sweet, and you'll find yourself buying extra bread just to soak it up!

Enjoy!
 *PLEASE NOTE we can only provide this refill in YOUR OWN containers or if you purchase one of our 500ml glass bottles.

Origin: Italy
Best by: 17/8/23
Lot: X1.17.17/2/22