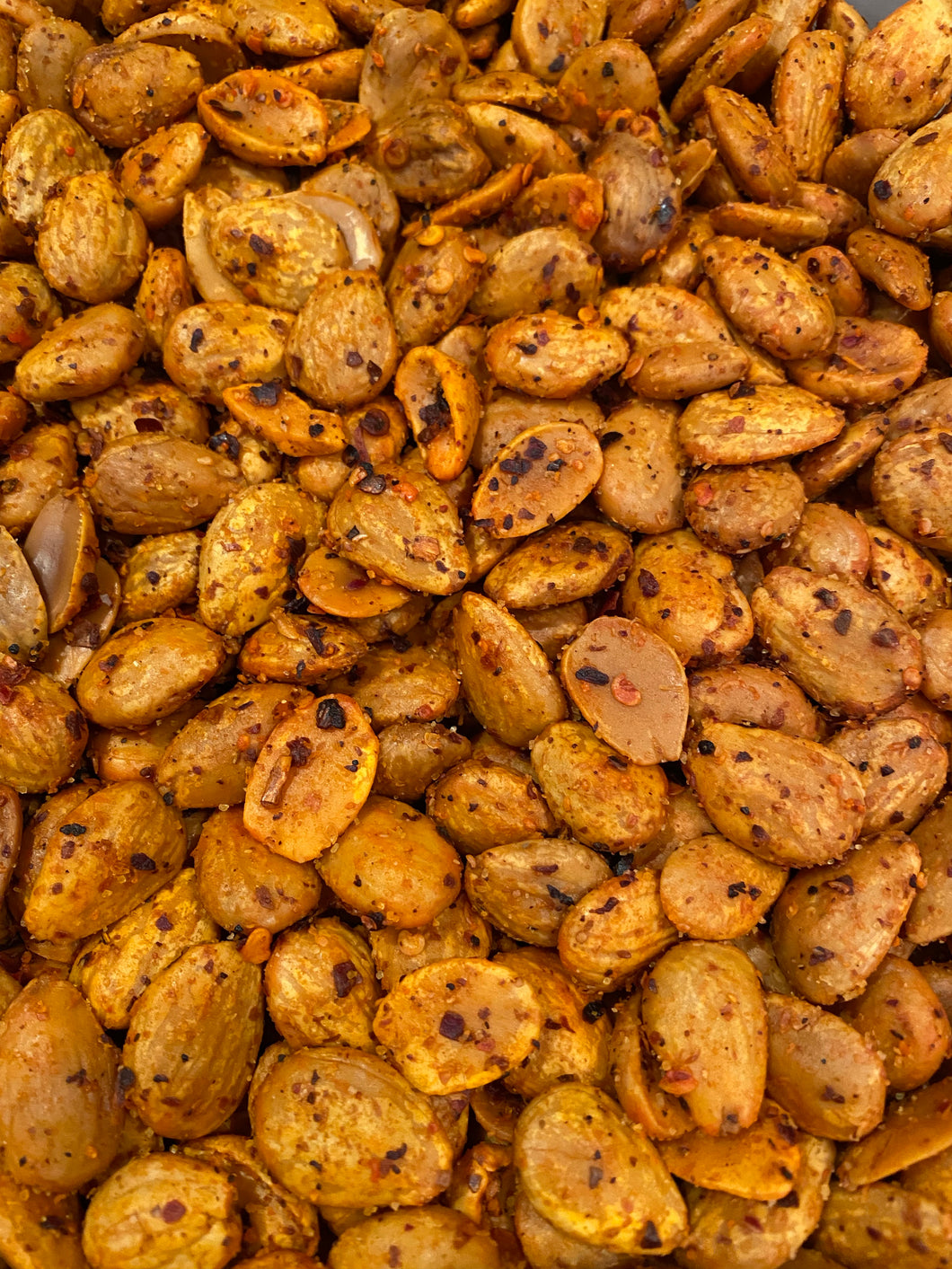 Paprika Spiced Valencia Almonds Blanched, Fried With Sea Salt - 100g
Want to spice up your life - or at least your snacks ?  Fear not, we're here to help!
 If you've tried our salted Valencia almonds, well then, you know the risks!  These are their slightly spicy, rich and delicious little cousins.  Through our rigorous taste testing we can assure you that these crunchy, tasty bite-sized wonders have garnered our most emphatic seal of approval.  
We hereby renounce all responsibility for your likely addiction to these little gems.  So, consider yourself warned away from the absolute torture of these rich yet delicate, Spanish almonds lightly pan fried in sunflower oil and tossed with a little sea salt - and hot paprika.  It's just another way we put our customers' needs above our own...😘
Ingredients: almonds (blanched and skinless), hot paprika, sunflower oil, sea salt
Origin: Spain
Best before: 10/23
Lot: 221014