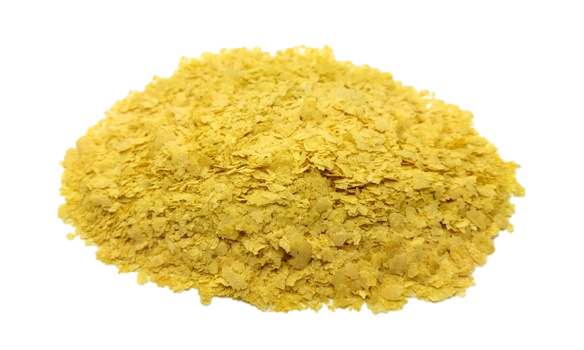 Engevita Yeast Flakes - 100g
Engevita yeast flakes provide a rich source of B vitamins and minerals. Delicious dissolved in water, milk, fruit/vegetable juices or sprinkled on soups stews and casseroles and cereals to enhance their flavour. These flakes are grown on the surface of all-natural beet molasses that have been infused with vitamins like B12, zinc, niacin and thiamin for added nutrition.  No synthetic ingredients and they are a certified natural.

Engevita yeast flakes are also GLUTEN FREE AND VEGAN FRIENDLY.
Best Before: 02/11/24
Batch: 111P1401E
Origin: produced in EU, packed in UK