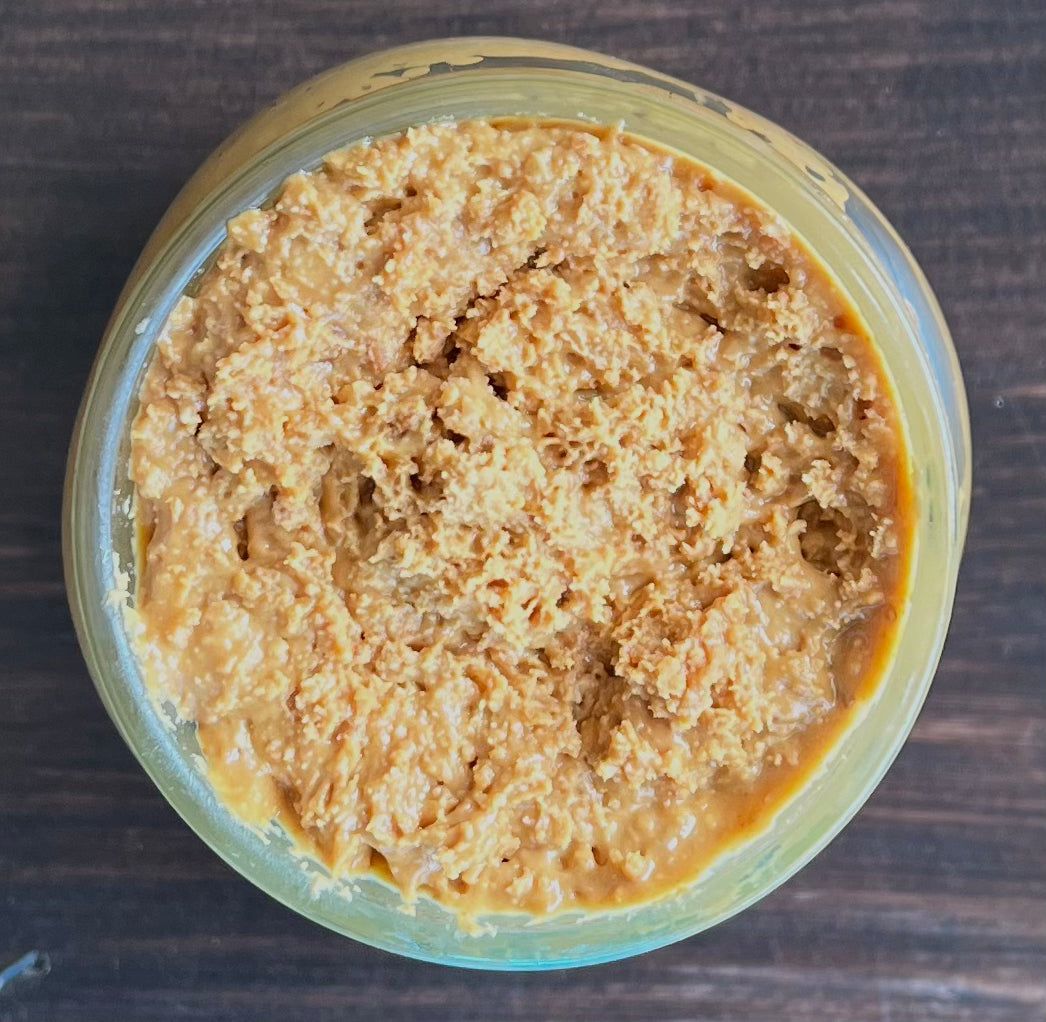 Freshly - ground Organic Peanut Butter - 100g
Please note: We can only provide this peanut butter to shop and local delivery customers, in your own containers.  If you return a container for peanut butter refill please make sure it is squeaky clean and labeled for peanut butter.  Thanks!
Rich and roasty-toasty, these classics are perfect for homemade nut butters, recipes, or a delicious snack.  A good source protein, magnesium, folate, vitamin E, and monounsaturated fat.  Enjoy! 

Best by:  08/07/23
Origin: China
Batch: 22284