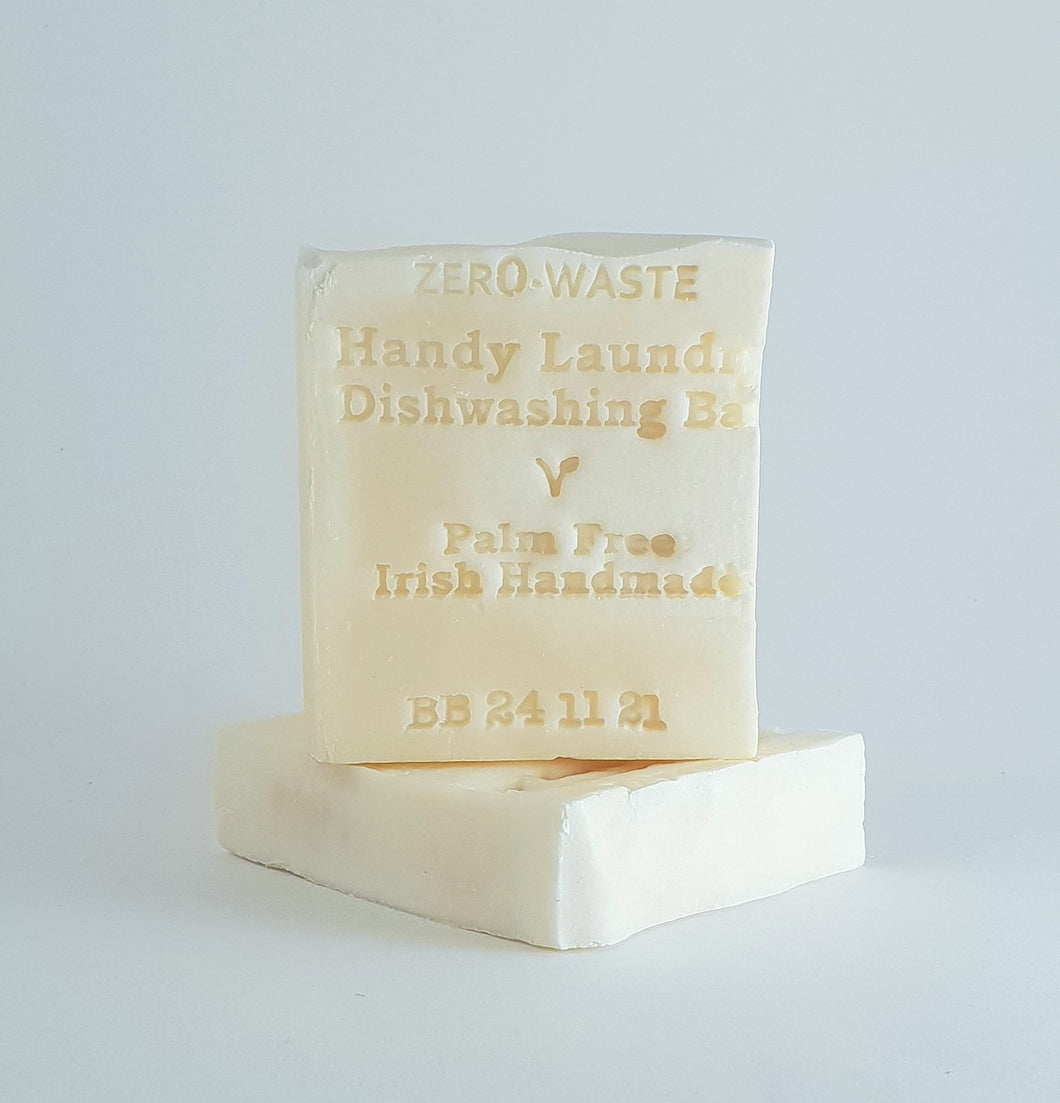 Handy Laundry and Dishwashing Bar by Palm Free Irish Soap
Made with pure essential Eucalyptus Oil, a known natural dust mite deterrent and stain remover, that also leaves your clothes smelling fresh.As with all our products, the Laundry Bar is formulated with Fresh Filtered Rainwater and is 100% Palm Oil Free and Vegan friendly.
Features:
Ideal for travel as it takes up very little space
Environmentally friendly
Free from synthetic scents and dyes
Made with 100% pure Coconut Oil
Application:
For laundry: Fill basin with warm water, dampen bar in water and rub gently over stains. Let garments soak in soapy water for 10-15 minutes before rinsing clean. Drain water, refill with fresh water and dip clothes in water to remove soap residue. Squeeze out any remaining water and dry clothes as indicated on care label.
Always check the garment label to ensure it is suitable for hand washing.
Check out this article on how our Laundry Bar is grated and used in the washing machine by clicking here
For dishwashing: rub your dishbrush directly on the bar to use. 
Ingredients:
Sodium Cocoate, Fresh Filtered Rainwater, Sodium Chloride, Sodium Borate, Essential Oil of Eucalyptus (Eucalyptus radiata), *Limonene* (Naturally occurring constituent of pure essential oil).
NOT TO BE USED AS A BODY, FACIAL SOAP OR FOR PERSONAL HYGIENE.
AVOID PROLONGED USE WITH SKIN OR USE GLOVES.