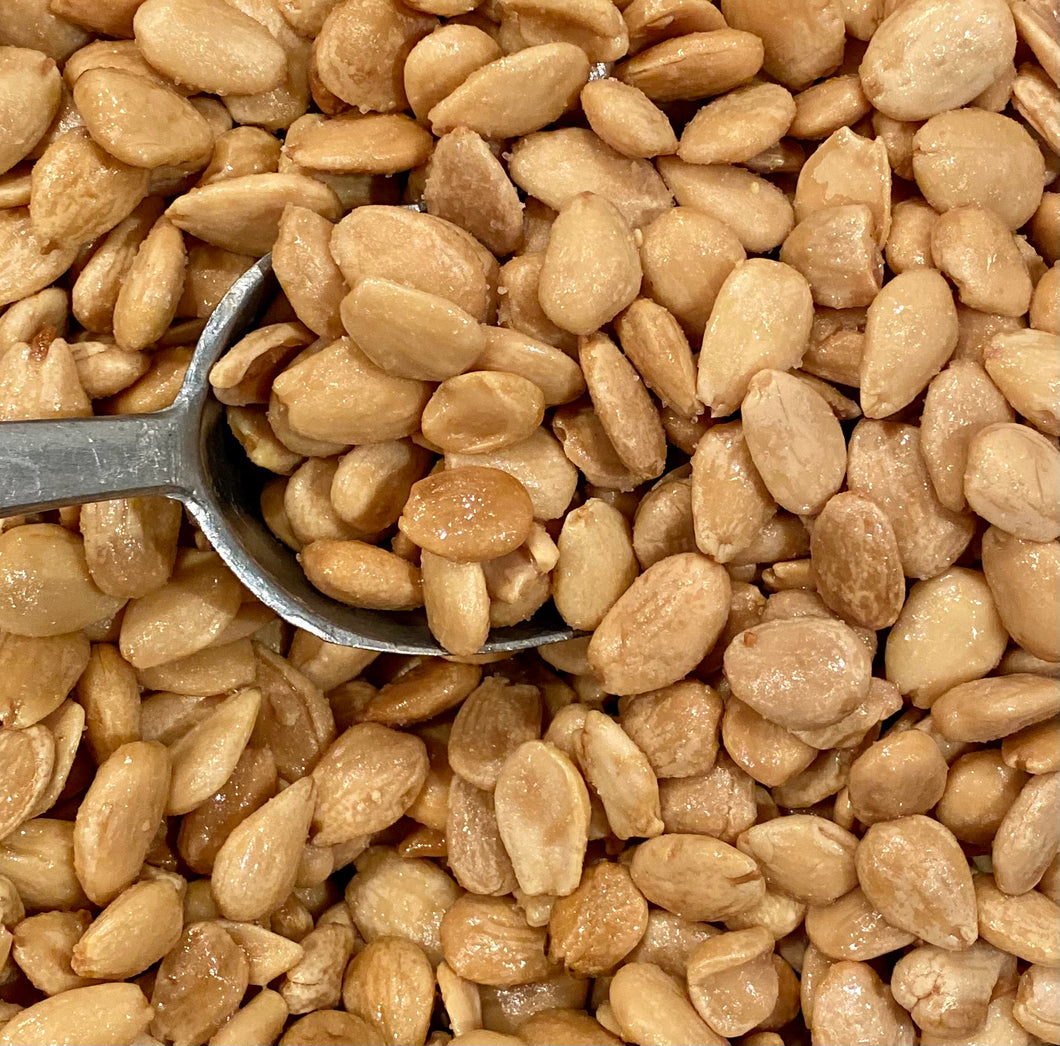 Smoked Valencia Almonds Blanched and Fried With Sea Salt - 100g
Have the first autumn leaves got you thinking about all things cozy and warm?  Have you a hankering for a new addition to your comfort food regime?
Look no further than our latest addition - SMOKED blanched Valencia almonds with sea salt!
Luis and his family have been growing almonds on their farm in Valencia for three generations now.  Needless to say, they know almonds, and they pride themselves on the quality of their raw almonds, and on their family recipes with just the right amount of seasoning.  Each 50kg batch of almonds is fried by hand and then finished with just a bit of sea salt.  For these beauties they also add a touch of natural smoke flavour, and for the beloved spicy variety they use a blend of dried hot peppers and ground paprika.
 No dodgy chemicals.  No preservatives.  No giant assembly lines.  Just a family doing their best to provide their best.
So, consider yourself warned away from the absolute torture of these rich yet delicate, Spanish almonds lightly pan fried in sunflower oil and tossed with a little sea salt - and that roasty, warming, melt-in-your-mouth natural smokiness!
Ingredients: almonds (blanched and skinless), sunflower oil, sea salt, natural smoke flavour. 
Origin: Spain
Best before: 06/23
Lot: 220624