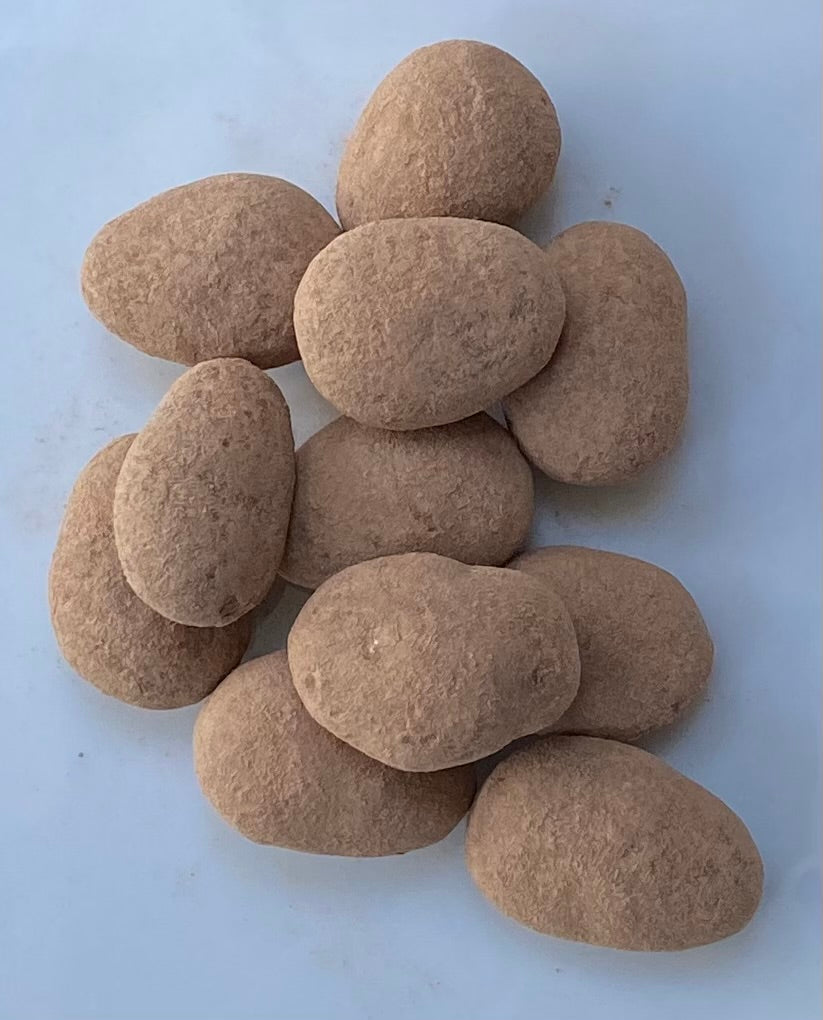 Cocoa Dusted Chocolate Almonds - 100g
 As you may have noticed by now, we LOVE good food.
We love seeking out good food, interesting food, trying new recipes, finding hidden cafes.  We even love to grocery shop on holiday, just to see how families live and eat in the cultures we visit. 
So it's not surprising that one of our favourite things about MWG is discovering NEW favourite things, and then sharing them with you!
Behold our newest favourite…
Toasted almonds, coated in chocolate, and then dusted with rich cocoa powder!
Very special.  Not too sticky sweet, just a richness and an aftertaste of hot cocoa.  Perfect compliment to a snuggly cup of coffee or tea!
Need a gift for your favourite gourmet?  These delectable little treats are also available in a clear, compostable gift bag, perfect for filling a stocking, adding to a hamper or just on its own.
Enjoy!
Ingredients: chocolate (cocoa, sugar, cocoa butter, soy lecithin, flavor) toasted almonds, sugar, glucose syrup, cocoa powder.  Minimum cocoa 47%
Origin: Spain
Best before:11/2023
Batch: 221118