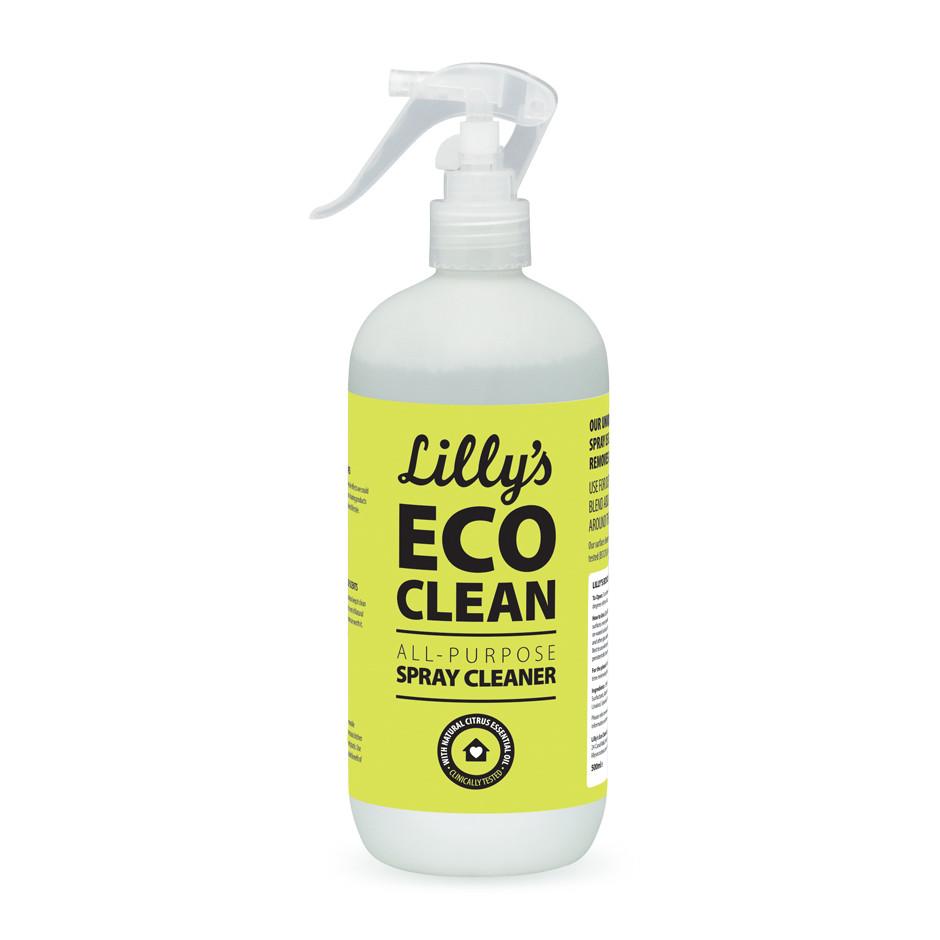 Citrus All Purpose Spray Cleaner - Lilly's Eco Clean - 100ml REFILL
Use for dusting and polishing all your hard surfaces. Lilly's All Purpose Spray is safe to use around food so it's an excellent kitchen cleaner that you can use for cleaning cupboards and your fridge. Lilly's All Purpose Spray is scientifically proven 99.9% antibacterial.
How to use
Brilliant for dusting and polishing of all surfaces from granite to stainless steel (just don't spray directly on waxed surfaces, please). Clean your oven, microwave and fridge with this cleaner since it is safe to use around food. Enjoy the fresh scent of Citrus Oils, a natural antibacterial extract.
Ingredients
>30% Water, <5% Anionic surfacants* <5% Non-Ionic surfacants*, <5% Amphoteric surfacants*, Vinegar, Table Salt, Citric Acid, Citrus Essential Oil blend (Limonene, Linalool, Geraniol, Citral,) Preservative, Plant Extracts ... and a lot of common sense.
*derived from coconut, wheat & sugar compounds.
Please note this is a refill product and does not come in the container pictured. Picture is for illustrative purposes only. This product is available for collection or personal delivery only. It is not available for courier delivery.