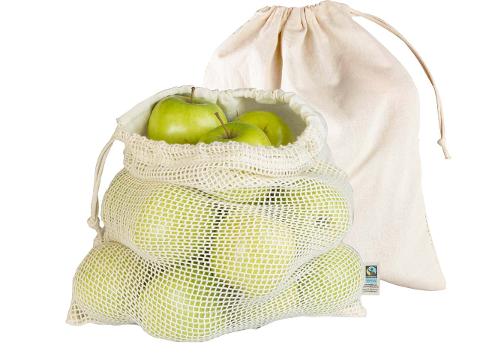 Organic Cotton Produce Bags - 2 Pack
These lovely bags are the perfect alternative to plastic disposable bags and are suitable for the purchase of fruits and vegetables and for their storage.

 
Up to 3 kg of potatoes fit in the carrying bag.

 
One side of the bag has an airy lattice structure, the smooth side ensures high stability.

 
With sturdy cotton cord for closing.

 
The weight of the bag (deductible TARE) is printed on the inside of the bag.

 
W 40 x D 30 cm.

 
1 pack = 2 pcs.