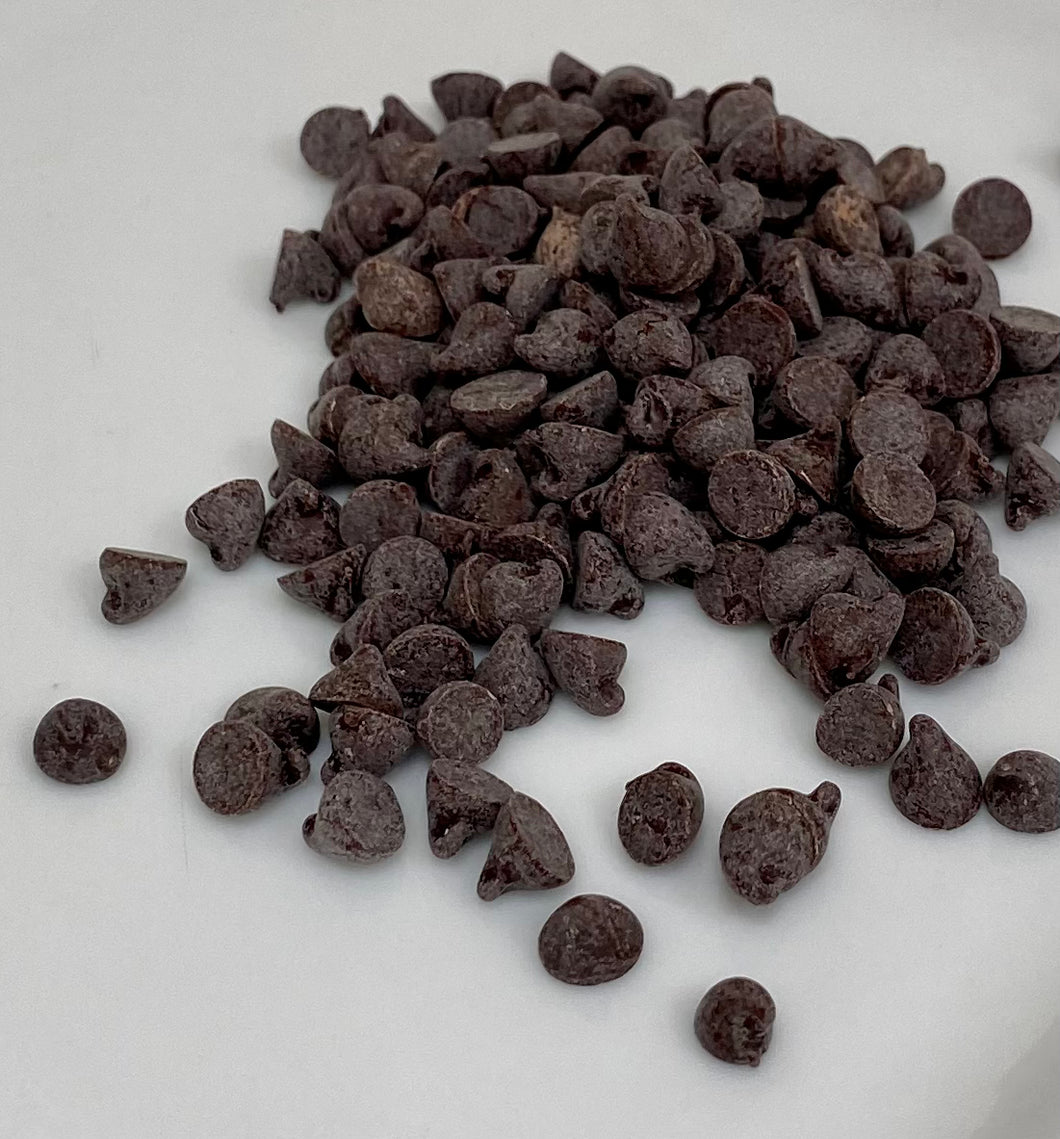 Organic Dark Chocolate Mini Chips 45%- 100g
It's cookie time! These chips will keep their shape through the baking process for that classic choc chip cookie experience.These gorgeous little drops of lusciousness are just as good for snacking as for baking - not that you have to choose between the two, of course!
Ingredients: Organic cane sugar, organic cocoa mass, organic cocoa butter, emulsifier - organic soya lecithin, organic vanilla extract.  Minimum cocoa 45%.  May contain milk.
* From Organic Farming.
Allergen Advice: May contain traces of Milk
Best before: 6/5/25
Made in Italy
Batch: 2310