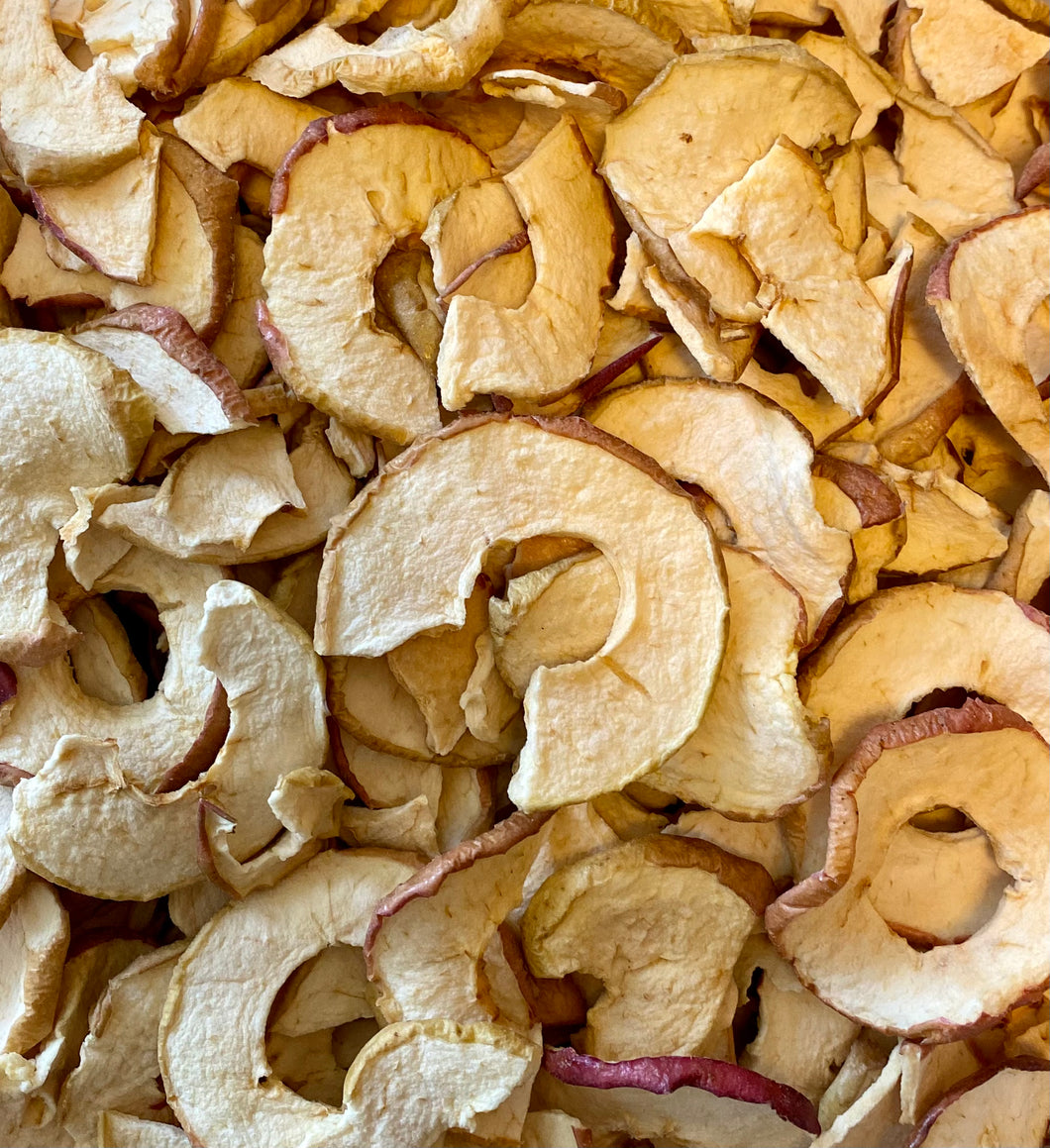 Organic Dried Apple Crisps - 100g
We are delighted to welcome these new organic dried apple crisps to our single-ingredient snacking lineup!  Crispy with a lovely blend of sweet and tartness makes these little fellas perfect for lunchboxes, snacking on the go, or a handy handful of natural goodness whenever the mood strikes you.  Our mood seems oft to strike us for these tastes!
Our apple chips are organic with no added sugar or dodgy preservatives in sight.  And since they're dried you get loads per 100 grams.  LOADS.
to ensure they stay crispy make sure to place these in an airtight container as soon as possible.
ingredients: organic dried apples
Origin: Poland
Best before: 10/23
Batch: 21114004